Enjoying your own company? Want to learn to be independent? You are not "alone" The number one city for solo travelers identified by booking portal Orbitz is Dublin, Ireland. Look what cities made it to the top twelve for "lonely" tourists to have a blast.
Dublin, Ireland:
Belly up to the bar of a local pub in the Temple Bar district and partake in the "craic" – an Irish term that translates to friendship and a good time. The Irish are among the friendliest people on the planet and aren't shy about welcoming solo travelers with a story, a song or both.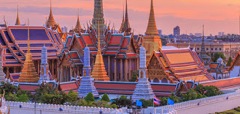 Bangkok Thailand
Not only is Bangkok among the cheapest destinations, but it's a magnet for independent travelers as well. Looking to meet new people? Just head to Khao San Road in the Banglamphu district, a mecca for backpackers thanks to its many bookstores, tattoo shops, market stalls and more. You'll have no problem finding new friends gunning to explore temples, street food stalls and floating markets.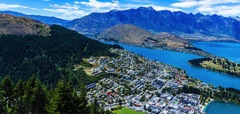 Queenstown, New Zealand
This is New Zealand's adventure capital. As gateway to the South Island's bungy jumping, kayaking, hiking, horseback riding and zorbing, the city is the ideal springboard to it all. And in a country famous for its super-friendly locals, it'd be hard to not make some new friends here.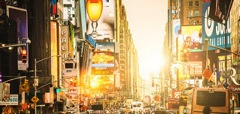 New York City, USA
It's called the City That Never Sleeps for a reason. New York's 24/7 diversions make it hard for a solo traveler to claim boredom. An endless supply of world-class museums (MoMA, Guggenheim, Met), theater (Broadway and beyond) and fantastic people watching (Times Square) will keep you busy when you aren't ogling the skyscrapers from the streets below, or gazing down at these towering facades from atop the Empire State Building.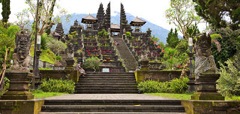 Ubud, Bali, Indonesia
InWith a thriving ex-pat community and a fascinating, time-stands-still atmosphere, Ubud is an ideal destination for the solo traveler seeking some serious self-reflection, including yoga, meditation and spa treatments—all activities that, many would argue, that are best experienced alone. For example, the annual Bali Spirit Festival (March/April) attracts solo-traveling yoga enthusiasts from around the world. You'll also find plenty of organic eats here all year round.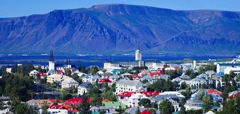 Reykjavik, Iceland
Ever heard of Bjork? She hails from this quirky island nation, and fits into Reykjavik's artsy culture better than you might think. Besides the city's collection of progressive museums, check out weird and wonderful contemporary works at the many galleries. Outdoor activities also abound here, meaning you're perfectly positioned to join day trips that take you waterfalls, glaciers, lagoons and otherworldly landscapes. And when you want to just hang in the city, the Laundromat Café is a great place to mingle with locals and other travelers.
Paris, France
Who says Paris is just for lovers? Explore this city's world-famous museums, cafes, parks, boutiques and bakeries at your own pace—including Ladurée, home to some world-famous macarons. Or, simply meander the narrow, winding streets for a magical afternoon with the true love of your life: you!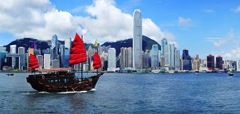 HongKong, China
This diverse and bustling metropolis in Asia is one of the safest in the world. It's also easy to navigate cheaply: It boasts a massive public transportation system with English everywhere to guide you. Pick up an Octopus Card and zip around to sample its energizing East-meets-West cornucopia of culture and cuisine. And don't forget to take the Peak Tram up to Victoria Peak to enjoy panoramic views of the city belo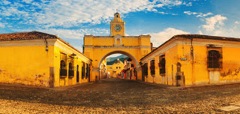 Antigua, Guatemala
Step back in time in colonial Antigua, a small city cradled by three volcanoes (and full of solo travelers). Most flock here to attend the city's Spanish-language schools or to learn about the vibrant coffee culture. Your daily regime might look something like this: Sip espresso, brush up on the Spanish, spend time a coffee farm, hike up a volcano, sleep, repeat.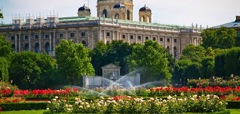 Vienna, Austria
It's perfectly normal to sit at a table by yourself at Vienna's numerous upscale cafes, which serve coffee alongside some seriously delectable sweets. Try the Sachertorte, dubbed the most famous cake in the world in 1832 and comprised of moist chocolate cake, apricot jam and thick chocolate icing. When not satisfying your sweet tooth, explore the city's countless museums and stunning architecture on foot.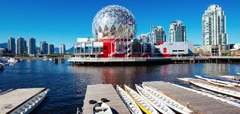 Vancouver, BC, Canada
You'll forget that you're alone while hiking or biking Stanley Park, Vancouver's 1000-acre urban oasis along the ocean. Here, amid the towering trees and serene waters you'll find monuments, totem poles and gardens to take some choice selfies with. And Granville Island, located a short ferry ride from downtown, is filled with artisan shops, galleries and markets to keep you busy.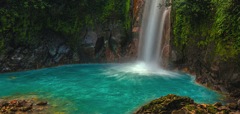 San Jose, Costa Rica
Costa Rica is the birthplace of eco-travel, and the capital of San Jose is an ideal home base for outdoor adventures such as volcano tours, whitewater rafting and hikes through the famous Cloud Forest. You'll be too busy to notice any lack of travel companions. Besides, you can't exactly chat while ziplining through the rainforest.