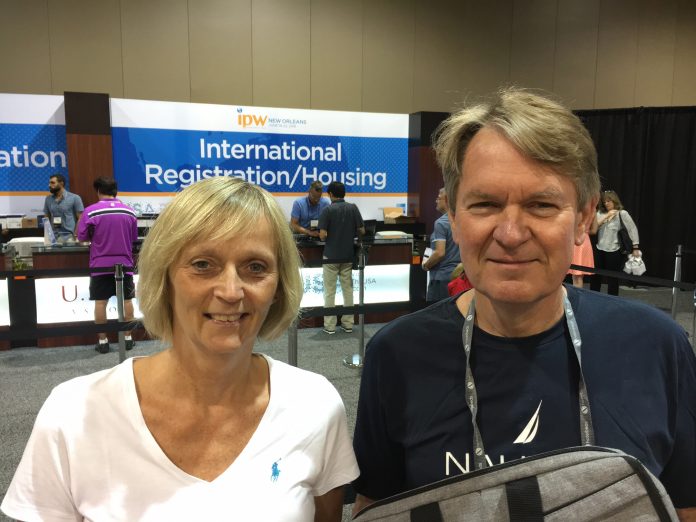 Ipw (International Pow Wow), the largest travel fair in the United States for professionals hopes this year to beat previous records.
Ipw is held every year in a new American city. This year in New Orleans, where Ipw open this weekend.
New Orleans previously hosted the annual five-day event, formerly known as International Pow Wow, in 1993 and 1979.
"Last year in Orlando we had around 6,500 participants. In New Orleans we hope to get around 6.600-6.700 participants, which will be the largest ever for ipw, "says Michael Martin, Manager, International Marketing, ipw to www.ttoscandinavia.com.
"The expected record this year is due to several things. People want to experience New Orleans because it is an exciting destination, but also to see how the city looks after the hurricane. Some have been to New Orleans before, and are now curious to come back.
But it is also because President Obama has set a goal that by 2020 100 million international tourists will come to the United States. He has asked embassies and commercial offices around the world to be very active in trying to promote the United States,"says Michael Martin.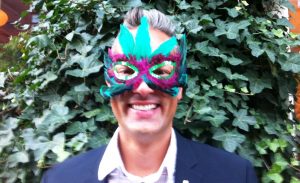 61 from Scandinavia
From Denmark, Sweden, Norway, Finland and Iceland the total number of participants is 61. Denmark sends the largest number:
Denmark: 18 from the travel industry, 7 from the press.
Sweden: 9 from the travel industry, 5 from the press.
Islands: 2 from the travel industry.
Norway: 8 from the travel industry, 6 from the press.
Finland: 3 from the travel industry, 3 from the press.
How is it compared to last year?
"It is a few more persons as several companies are sending two delegates, and a few more companies," says Karin Gert Nielsen, CEO, Discover America, Denmark
Any new names?
"Big Travel SE, Kilroy and MyPlanet."
Any missing you would like to have?
"Yes. MICE buyers in general," says Karin Gert Nielsen.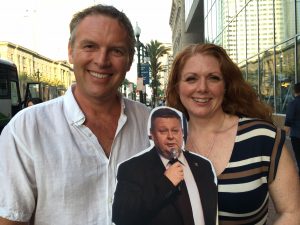 Important
"This is my 9th ipw," says Jon Tormodsson, VD/Managing Director, Escape Travel Sweden.
"This show is important to Escape Travel to meet existing suppliers to strengthen our relations, and also to seek new opportunities. Networking opportunities are great and it's always a well organized event. In New Orleans we will focus on the group/incentive business," says Jon Tormodsson, from Sweden.
IPW in New Orleans is the first for Petri Sirén, Vice President, Travel Specialist Group, Helsinki, Finland:
"I am attending IPW because I'm new in the travel agency business and haven't attended the fair before. We have bigger focus towards USA sales in the future.
I'm looking for new contacts around the USA especially for Road Trip products, River cruises, coastal cruises and land arrangements for our increasing number of Ocean going cruise clients," says Petri Sirén.
Icelandair participates in IPW because it is the best venue for us to meet all partners in the US and to make new ones. It is a very well organised event and in three days of meetings
ÞORVARÐUR GUÐLAUGSSON, gm Icelandair Iceland:
"you can meet up to 50 companies and organisations plus other interesting people during the events .Very productive for Icelandair during the years. As it moves between cities every year you also get to see different parts and the US as well and learn new things. I have been attending since so this will be my 15th."
Direct economic impact
IPW is the largest generator of travel to the U.S. More than 1,000 U.S. travel organizations and international and domestic travel buyers from 73 countries will conduct pre-scheduled business appointments and negotiations that collectively generate more than $4.7 billion in future travel to the U.S.
In addition, more than 500 international and domestic media members will also be in attendance to report on IPW and New Orleans.
IPW's impact will ripple through the local economy for an estimated three years after – as more than 6,500 travel buyers, suppliers and international journalists attending the show book future trips to the host city based on what they experienced at the conference and exploring New Orleans and the region.
The direct economic impact of IPW 2016 on the Greater New Orleans economy is estimated at more than $1.7 billion, with 1 million international visitors by 2018.
"One of the major objectives of IPW is to spotlight the economic benefits of travel and tourism, and few cities anywhere in the world understand that equation as well as New Orleans," said U.S. Travel Association President and CEO Roger Dow. "New Orleans epitomizes the idea of rolling out the welcome mat for your guests. We're thrilled that IPW's exhibitors and attendees will be able to experience this utterly unique American destination for the first time in over a decade."
Greater Miami and The Beaches had been previously announced as the host city for IPW 2016, but arrangements for the event were postponed when the City of Miami Beach Commission voted through a $500 million renovation and expansion of the city's convention center, set to begin in 2015 and last an estimated three years.
"We are thrilled to showcase New Orleans to the entire world marketplace for international travel by hosting IPW," said Stephen Perry, president and CEO of the New Orleans Convention and Visitors Bureau. "New Orleans is a magical place built on deeply rooted culture, innovative and authentic food, inspiring music and fabled architecture. We travel the world to meet with our travel industry partners to encourage them to bring business to New Orleans, but having them come and experience all that we have to offer first hand is an opportunity that is a catalytic game changer."
"The timing could not be better. Hosting this critical international selling and marketing show is a perfect fit with our plans for the world promotion of New Orleans' 300th Tricentennial birthday in 2018. This will result in hundreds of millions of new dollars of international capital flowing into New Orleans and Louisiana," Perry said.
caa