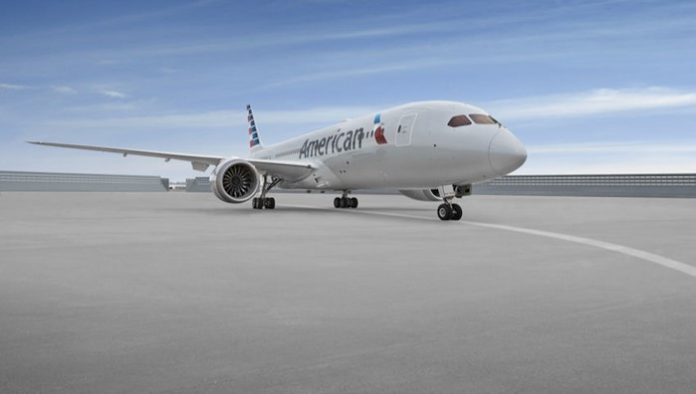 Citing continued delivery delays of Boeing 787 Dreamliner aircraft, American Airlines announced it would not resume service to Edinburgh or Shannon in 2022.
Meanwhile, the carrier will launch service from New York's JFK airport to Doha beginning 7 June 2022. And as demand remains soft in Asia, the carrier is discontinuing service to Hong Kong.
"Boeing continues to be unable to deliver the 787s we have on order, including as many as 13 aircraft that were slated to be in our fleet by this winter," American chief revenue officer Vasu Raja wrote in a letter to employees. "Without these widebodies, we simply won't be able to fly as much internationally as we had planned next summer or as we did in summer 2019."
Raja wrote that the airline still had "great confidence" in the 787 and is working with Boeing "on when these planes can be ultimately delivered to us".
The carrier said it would redeploy widebody aircraft to transatlantic destinations next summer, including Barcelona, Lisbon and Venice. In addition, American will resume service between Charlotte, NC and Rome in the spring.
Still, American relaunched or added 37 long-haul international routes in 2021, including seven new routes, according to the company. This include Seattle to Heathrow; JFK to Santiago, Chile; JFK to Tel Aviv; Boston to London; JFK to Athens; Miami to Tel Aviv; and JFK to New Delhi.
American noted that the new JFK-Doha route would "deepen its relationship" with Qatar Airways, with which it has a codesharing programme. The company did not specify the schedule or which aircraft would be deployed.