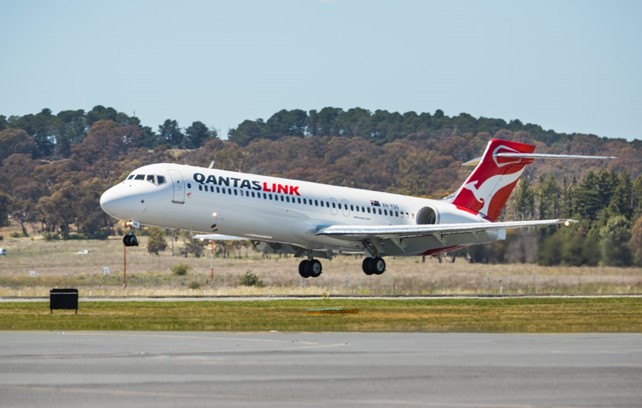 In the past 18 months they have added 27 new Queensland routes, more than half of the new domestic routes on their network.
Queenslanders are set to enjoy stronger regional and domestic travel connections as Qantas boosts flights across its Queensland network as the return of interstate travel approaches.
Interstate travel 
From 14 February 2022, Qantas will resume Sydney-Toowoomba (Wellcamp Airport) services with 12 return flights each week operated by its Q400 aircraft. The new business-friendly schedule offers double daily weekday flights and daily weekend flights, with more than 1700 seats to and from Toowoomba each week.
Qantas has also committed to extending its Brisbane-Cooma services for the 2022 snow season, starting 1 July, with two weekly return flights catering to either a weekend or five-day snow holiday. The New South Wales lockdown meant that the service was only able to operate for three weeks this year.
The airline's year-round Brisbane to Albury route, which customers can use to access snow resorts in Victoria, at Falls Creek and Hotham, will continue to increase to daily return flights from 1 January 2022 (from the original three flights per week when the route started in July).
The flights to Cooma and Albury are the only direct flights from Brisbane to the snowfields.
More flights to Far North Queensland