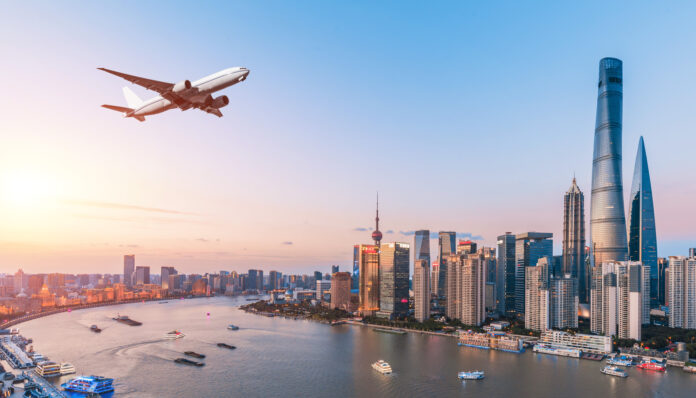 American Express Global Business Travel (Amex GBT) has announced a new agreement with climate tech company Chooose to integrate its carbon emissions calculations across its travel booking and reporting tools.
The aim is to enhance sustainability solutions by increasing the precision and consistency of greenhouse gas emissions data and to build architecture for future carbon compensation.
Mark McSpadden, Amex GBT, vice president, product strategy and user experience, said: "Flights are the single largest contributor to business travel emissions, so our first priority is to help our clients keep up with evolving standards for calculating aviation emissions.
"We are integrating solutions that give clients more choice, enhance our tools with more granular CO2 calculations, and allow us to serve up robust, consistent CO2 data across our suite of booking, tracking and reporting tools.
"This helps educate travelers and drive real progress in sustainable travel."
Amex GBT displays carbon emission data in its online booking tool, Neo, to help travelers make educated, sustainable decisions.
The integration will replace current calculation mechanisms used in Neo with seamlessly integrated emissions calculations from Chooose.
The new solution will let travel managers select a preferred calculation methodology and seamlessly apply that preference across online booking, mobile app and itinerary solutions.
In Amex GBT reporting tools, travel managers will be able to apply Chooose -powered emissions calculations to trips booked since 2019 for tracking, analysing and managing carbon footprints.
With the integration, travelers will see consistent trip emissions values in the search results, itineraries, and in the Amex GBT Mobile app for past and future trips.
This will provide more visibility into the travelers' individual carbon footprint, helping them better understand the environmental impact of travel and influence their booking behaviour.
The integration with Chooose is an important step in building the architecture for additional carbon compensation solutions across the Amex GBT portfolio of products and services.
Amex GBT clients will have options to compensate for their business travel emissions via a diverse portfolio of climate solutions, integrated seamlessly into their booking and reporting tools.