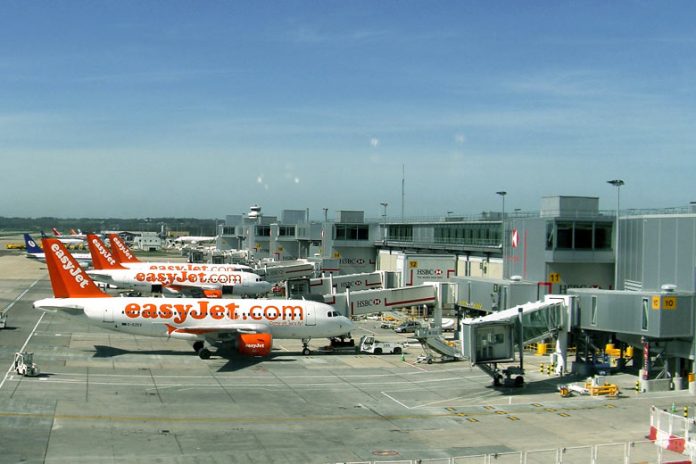 Customers without flight cover would then be offered the chance to pay an £80 charge to travel on another service as part of a "rescue fee", reveals the Independent.
According to the newspaper, the low-cost airline has asked Gatwick to adjust its security barriers, at which travellers present their boarding passes to be scanned, to reject those arriving with less than a half an hour time frame before departure.
The changes mean passengers will no longer be able to make a last minute dash for their flight once past security procedures.
Passengers can read the amendments to easyJet's policy on their boarding passes, which state: "Gatwick security control gates are automatically being timed to close 30 minutes before departure." With travellers who are refused access advised to return to the airlines desk "to rearrange their travel arrangements".
Those without "missed flight cover" who are held up on the way to the airport can opt for the "rescue fee" to switch their flight.
An easyJet spokesperson said the crackdown had been brought in so passengers did not "needlessly clear security at the point where the gate is already closed."
They also said leeway would be exercised as the barriers are "dictated by live flight data, based on the actual time of the flight and not the scheduled time."
A similar policy is already run by British Airways at Heathrow in Terminals Three and Five, with a 35 minute cut-off in operation.