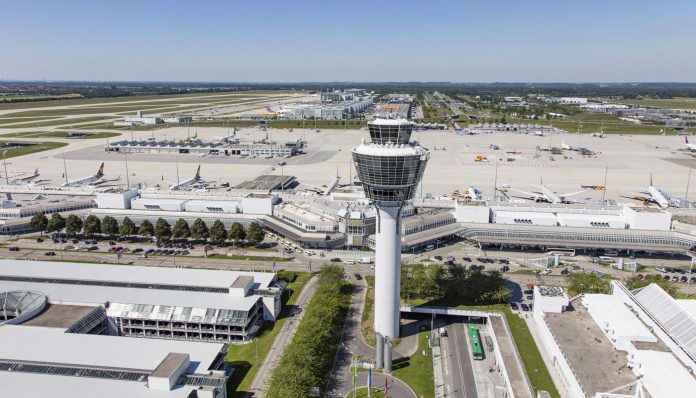 The weekend ahead will bring another change, besides the annual resetting of clocks to end Daylight Saving Time: It also marks the start of Munich Airport's winter timetable. The new flight schedule will be in effect from Sunday, October 29, 2017 until Saturday, March 24, 2018. During that time, passengers can fly from Munich to 207 destinations in Germany and abroad. Alongside 17 airports in Germany, travelers in Munich can choose from among 136 European cities. In the intercontinental segment, 54 destinations worldwide will be served from Munich.
The insolvency of airberlin will result in significant changes in domestic and European services during the coming timetable period at Munich Airport. Over the winter period, Eurowings will take over many routes previously serviced by airberlin. Lufthansa's low-cost subsidiary has 150 weekly departures from Munich to many destinations in Germany and Europe. Lufthansa itself, meanwhile, is making substantial additions to its schedule, with 17 new European destinations and eight new routes in Germany. As compared to last winter, this means that the airline with the distinctive crane logo will have 160 more weekly departures from Munich, with the former airberlin destinations Berlin, Düsseldorf, Hamburg and Cologne making up half of them. The holiday carrier Niki will continue its flights to winter tourism spots for the time being.
The UK airline bmi Regional is adding a total of 25 new departures to its existing services from Munich to Brno, Lublin, Norrköping and Rostock and introducing a new service to Saarbrücken (12 flights per week). For the first time, ryanair will offer flights from Munich, with two daily departures to the Irish capital, Dublin. Air Arabia Maroc will fly to Agadir in Morocco every Monday and Thursday. As announced in the spring, Transavia will be focusing again on its home market in the Netherlands with the start of the winter timetable. However, it will continue to operate six weekly flights from Munich to Amsterdam.
In the long-haul segment, Condor is adding three new destinations to its Munich routes, with one weekly departure to each of Fort de France in the Lesser Antilles, Dubai and Recife, Brazil. With the start of the winter timetable, Lufthansa will now offer daily services to the US destinations Charlotte and Denver and to Tokyo.