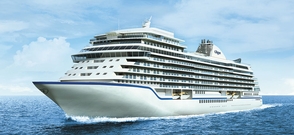 With everything from digital check-in to online ordering going mainstream amid the pandemic, hospitality's next big move into the contactless technology arena could very well be tipping.
"Contactless payments are really hot right now," said Brian Walsh, the founder of TipYo, a mobile tipping app. "And Covid has really accelerated our progress."
Walsh, who established TipYo in 2018, was inspired to create the platform after becoming "increasingly frustrated" after consistently being caught short on cash when it came time to tip a hotel bellhop or housekeeper.
"Really, the whole thing started because I'd find myself running to an ATM in the rain and then having to find a way to break $20," said Walsh. "Now, with our solution, it doesn't limit you to tipping $2 if $2 is all you have. It's customizable, and you can leave what you want to leave."
TipYo's app enables guests to tip via a QR code using Apple Pay or their credit or debit card. Tips can be sent to a specific employee or department, with the app also ensuring tips go to the right people by cross-referencing which workers were on duty when or which housekeeper cleaned which room. All tips flow directly into a worker's paycheck.
The program is positioned as "an affordable human resources benefit," according to Walsh. While the TipYo app is free to use for guests and employees, a hotel is charged a subscription fee that starts at $1 per room, per month.
"Prepandemic, we hadn't really adopted QR codes here in the U.S.," said Doug Miles, co-founder and COO at Youtip. "It was kind of considered a marketing gimmick, used by consumer brands for contests and rewards and things like that. But last March, during Covid, I sat down at a restaurant on the Chicago Riverwalk, and I noticed that everyone, from teenagers to people in their 70s, were all using their phones to scan QR codes to access menus."
The Youtip tool can also be accessed via a link, instead of a QR code, if preferred.
Youtip offers vendors a free "standard package," with an "enterprise model" available for an upgrade. The company also takes a small cut from the customer's end, which Miles likened to "a really, really inexpensive ATM fee."
"The disappearance of cash had been happening long before the pandemic, but the pandemic definitely accelerated that trend," said Miles. "We're talking to casinos, resorts and a lot of large brands that really want to use this as an employee benefit or retention and recruiting tool to get staff more opportunities to increase their wages, especially for those that really rely on tips."