A little before 7:30 PM on May 25, a train trundled out of Brussels into the soft light of an early summer evening. Destined for Berlin, it would make stops at Antwerp, Rotterdam and Amsterdam before pulling into the German capital just before 7 AM the next morning.
This wasn't any train though, it was the inaugural journey from Europe's newest railway company European Sleeper and the realization of a dream for two travel entrepreneurs and long-time night train lovers.
After years of preparations and anticipation, European Sleeper is finally on the tracks and a full-fledged part of the European rail landscape.
Here's what you need to know about this unique travel brand.
The Founders
Elmer van Buuren and Chris Engelsman (pictured above) share a passion for rail travel. They also both strongly believe that in addition to being a romantic & adventurous way to see the continent, night trains can be an important piece of Europe's sustainable travel puzzle.
They've started European Sleeper a little bit differently than most rail companies though.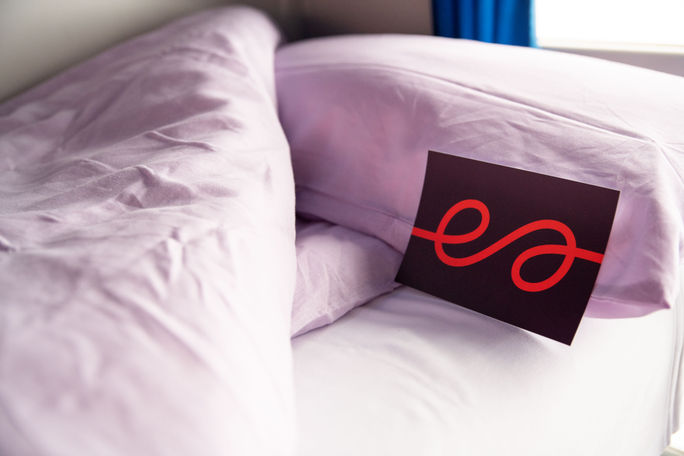 The Difference
Unlike the overwhelming majority of European railway companies, European Sleeper is community owned.
Back in May 2021, European Sleeper raised half of a million euros in three months by selling shares of the company to hundreds of small investors. Then in 2022, they sold two million euros worth of shares to take things to the next level.
Thanks to this status as a cooperative organization, European Sleeper was able to fully finance the start of the company, thus avoiding incurring even a penny of debt.
This isn't to say everything has been smooth sailing. European Sleeper's status as a privately owned, "open access" operator means they had to purchase access to the tracks and this process took longer than expected, causing delays in the brand's launch.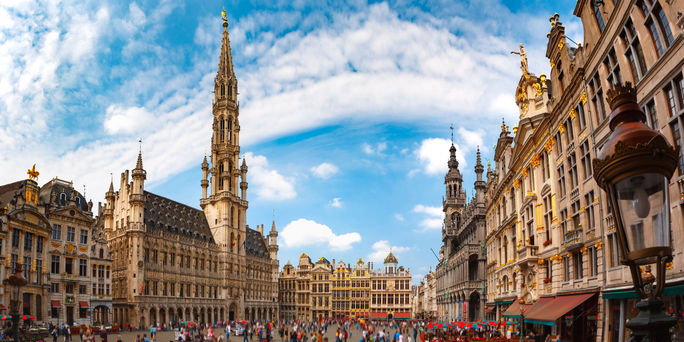 The Route
The trains currently depart from Brussels South Station, which is locally called Brussels Zuid (Flemish) or Bruxelles Midi (French). The trains depart on Monday, Wednesday and Friday evenings at 7:22 PM and arrive in Berlin on Tuesday, Thursday and Saturday mornings at 6:48 AM.
Trains are scheduled to depart Berlin Hauptbahnhof on Sunday, Tuesday and Thursday evenings at 10:56 PM and arrive in Brussels on Monday, Wednesday and Friday mornings at 9:27 AM.
The train can be boarded at any of the stops in between the two cities, a list of destinations that includes Antwerp, Rotterdam, Amsterdam, The Hague and more.
Due to rail works, the exact times can vary but European Sleeper aims to build any alterations into the booking platform so passengers will know when they book if there are any expected changes to the schedule and/or route.
The Connections
If you or a client is traveling in Europe, it's important to remember that you can use the European Sleeper as part of a bigger itinerary. With one change, passengers can reach cities like London, Paris, Warsaw and scores of other places from the European Sleeper. For example, you could take the Eurostar train from London to Brussels in the afternoon and connect with the European Sleeper, essentially creating your own London to Berlin overnight experience. Or, in reverse, take an afternoon train from Warsaw to Berlin and connect with the European Sleeper for the onward journey to Brussels.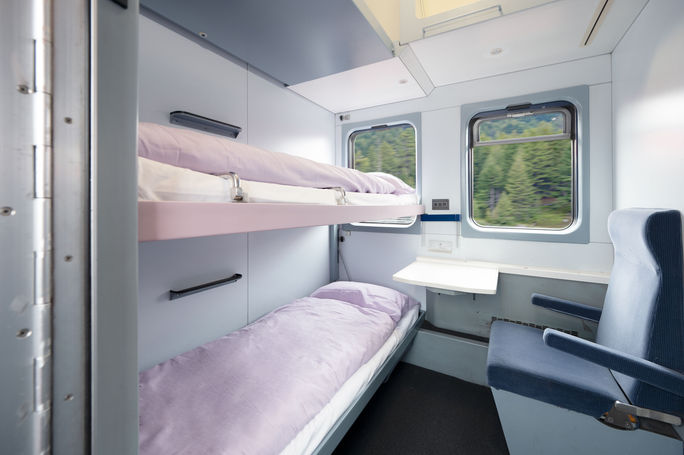 The Price
How much will a seat on the European Sleeper cost you? Well, it depends on when you book and what type of seat or sleeping arrangement you choose as the train's prices are dynamic.
As a rough guide though, tickets start at around $50 for a regular seat, $85 for a bed in a six-berth cabin and $108 for a bed in a four-berth cabin.
Prices are around $120 for a bed in a three-bed sleeper car with a sink, €140 for a bed in a two-bed sleeper car with a sink and €175 for a bed in a single-bed sleeper car with a sink. If you're wondering, currently, all bathrooms are at the end of the hall.
The Future
European Sleeper's goal is to become one of the most recognizable faces of the European night train renaissance and they've already announced expansion plans.
From next year, the current route will extend to Dresden and Prague. And in 2025, they are planning on launching an Amsterdam to Barcelona service.
In addition, European Sleeper recently announced a third round of funding, aimed at providing cash to roll out daily services, sleeping car improvements, a restaurant car and marketing among many other investments in its future.
In great news for travelers exploring Europe with a Eurail pass, as of July 1, the passes will be valid on European Sleeper trains, you just simply have to pay for a seat reservation and you'll be all set to board, making those prices mentioned above even lower.
When asked recently about future plans for European Sleeper, Co-founder Elmer van Buuren said: "Obviously, I can't say for certain. However, our aim is to bring back the sleeper train and its charms to the European stage. Ultimately, we want to connect Europe in an efficient, sustainable, and fun way. We are already well on our way".
Welcome aboard, European Sleeper.
Visit European Sleeper's website to book tickets or perhaps even become an investor yourself!