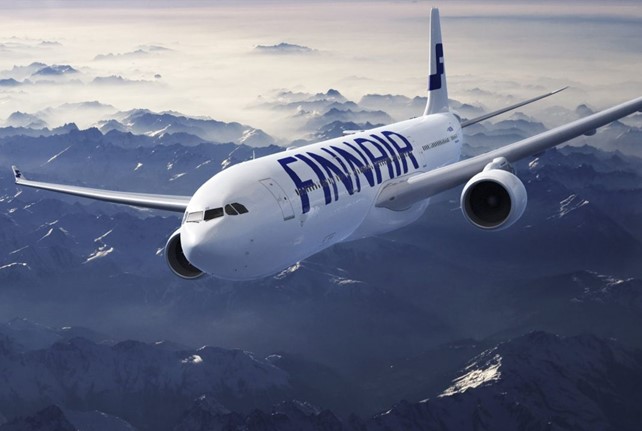 Flight attendants at Finnish flag carrier Finnair are to stage a 24-hour strike in protest at plans by the Helsinki-based airline to sack 450 directly employed cabin crew and replace them with cheaper subcontracted flight attendants.
The Automotive and Transportation Workers Union (AKT) said on Saturday afternoon that its members would walk out from 3 pm on Sunday, 20th November. Directly employed flight attendants will not return to work until 3 pm on Monday, 21st November.
The strike action has the potential to cause chaos and strand thousands of passengers, but the full disruption potential of the walkout is difficult to gauge because Finnair already staffs many long-haul flights with subcontracted crew who will not be taking part in the strike action.
AKT chairman Ismo Kokko accused the airline of "blackmailing" its members with threats to sack as many as 450 cabin crew unless they accept big pay cuts and other cost savings.
"With the walkout, AKT's purpose is to wake up the management of the state-owned company Finnair to the fact that it cannot act like this and engage in a personnel policy that blackmails employees into lowering their wages," Kokko said on Saturday afternoon.
"We would like to draw special attention to the fact that the personnel costs of the cabin crew account for only three percent of Finnair's costs," he continued.
Earlier this week, Finnair said pay cuts and other efficiency savings were essential as part of the airline's post-pandemic restructuring efforts that have been further hampered by the closure of Russian airspace.
Finnair intends to start negotiations with the AKT next week over its proposals to either cut pay for its directly employed flight attendants or offload jobs to subcontracted flight attendants.
The airline already has agency cabin crew based in India, Singapore, Hong Kong, Stockholm and Copenhagen.
In a statement, a spokesperson for Finnair said the airline was "evaluating the impacts of this [walkout] and will communicate to customers directly about possible changes to flights."
"We apologise for the worry caused by this," the statement continued.