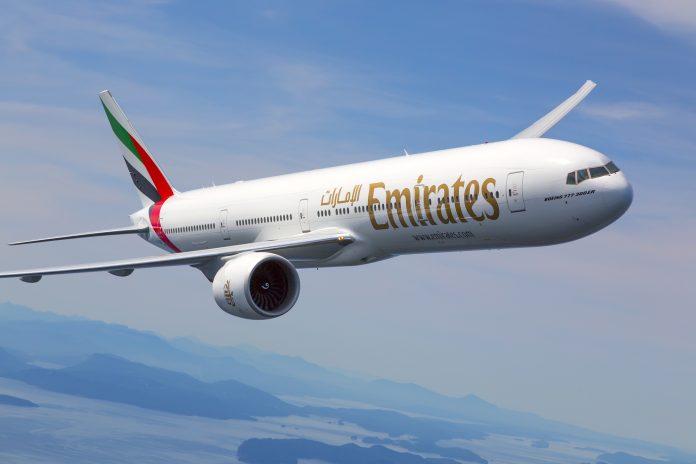 In the runup to the busy Christmas and New Year holidays, Emirates has issued a warning for passengers flying from Heathrow Airport, telling them not to pack any liquids in their hand luggage because of the influx of passengers expected to pass through the West London airport over the coming weeks.
For passengers starting their journey at Heathrow, the Dubai-based airline says customers "cannot carry liquids, creams and gels in their hand baggage" and warns that anyone not complying with the rules are likely to face "additional security checks".
Passengers who are transferring through Heathrow on an Emirates flight, however, aren't completely banned from bringing liquids in their hand luggage, but the airline says they should avoid packing water bottles or amenity kits in their hand luggage as they may flag additional security checks.
Heathrow is notorious for having one of the strictest security checkpoint regimes in the world, and the airport still enforces inflexible government-mandated restrictions on the amount of liquids that can be taken in hand luggage. The airport tells us, however, that a full-scale liquid ban is not in force.
The rules have been in place for more than 16 years following the 2006 transatlantic liquid bomb plot and don't show any sign of being eased anytime soon – at least not at Heathrow.
The dire warning from Emirates is not entirely accurate and officially, Heathrow is still allowing passengers to travel with liquids in their hand luggage as long as they comply with the existing restrictions.
Emirates appears to be concerned, though, about possible delays at security checkpoints, given Heathrow's well-documented staffing issues over the summer. Long queues to get through checkpoints have been made even worse by Heathrow's "buoyant" leisure market with travellers who aren't prepared for the liquids restrictions.
Heathrow and Emirates came to blows earlier this year over the airport's staffing woes after Heathrow unilaterally placed a cap on the number of passengers that could pass through the airport.
The airport blamed its own airline customers for the mess, saying they had failed to get enough ground staff in place for when pandemic restrictions were lifted, while Emirates laid the blame at the door of Heathrow and its embattled chief executive John Holland-Kaye.
The passenger cap was eventually lifted last month but Holland-Kaye warned that similar restrictions could be reimposed over the busy winter holiday season. After a backlash from airlines, Heathrow backtracked and said it had a good plan in place to deal with the expected rush of passengers.