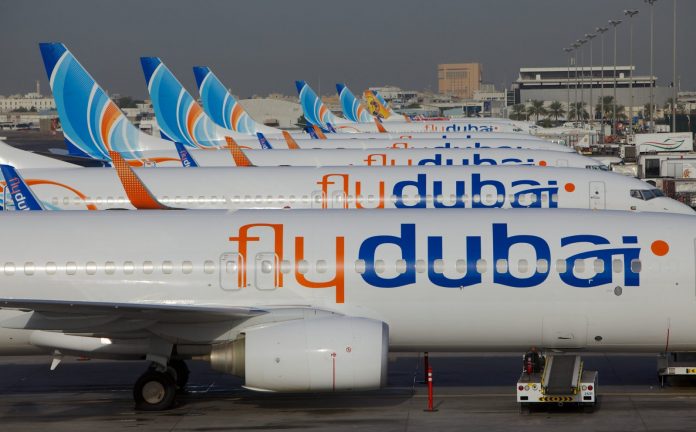 Flydubai is set to begin a twice-weekly service between its hub in Dubai and the multi-billion-dollar mega project in Saudia Arabia which is known as NEOM.
The low-cost carrier will become only the third airline to operate flights to NEOM Bay Airport. Flydubai is also the only foreign airline to operate any flights to NEOM following the airport's grand opening in 2019.
The massive project is being bankrolled by Saudi Arabia's sovereign wealth fund and is spearheaded by controversial reformist Crown Prince Mohammed bin Salman.
In fact, the name NEOM is derived from the ancient Greek prefix 'neo', which means new and the first letter of Mohammed bin Salman's forename.
NEOM isn't itself a city but the name for an entire area which will be home to a collection of projects in a massive development located in the far North West of Saudi Arabia on the Red Sea and close to Egypt, Israel and Jordan.
Perhaps the most famous of these projects is a new city which is called The Line – a vertical city running along a neat line just 200 metres wide but 170 km long, which will eventually be home to 9 million people.
The first 'modules' of The Line could open as soon as 2026, but before then, an industrial development known as Oxagon is expected to open next year and a luxury vacation island development in the Red Sea called Sindalah will be the first to open to the public.
Until some of these projects open, however, there's been very little reason to offer much connectivity to NEOM Bay Airport.
National flag carrier currently operates the bulk of flights to NEOM, mostly domestic services but also international flights to Dubai and London. The airline hasn't shared sensitive market data on load factors for these flights, but they are mostly used to transport workers to and from the site.
For the time being, that will remain the primary reason to visit NEOM, but with the project now gearing up, many more workers will be needed, and the majority are expected to be migrant workers flown in from the Asian subcontinent.
In the future, there is even talk of NEOM creating its own airline, although Saudi's wealth fund is still preparing the launch of a new Riyadh-based carrier that will try to go head-to-head with the likes of Emirates and Qatar Airways.
The as-yet-to-be-launch airline, which currently goes by the name of RIA was recently hit with a major setback after Tony Douglas, former chief executive at Etihad Airways allegedly quit the startup within weeks of moving from Abu Dhabi to Riyadh.