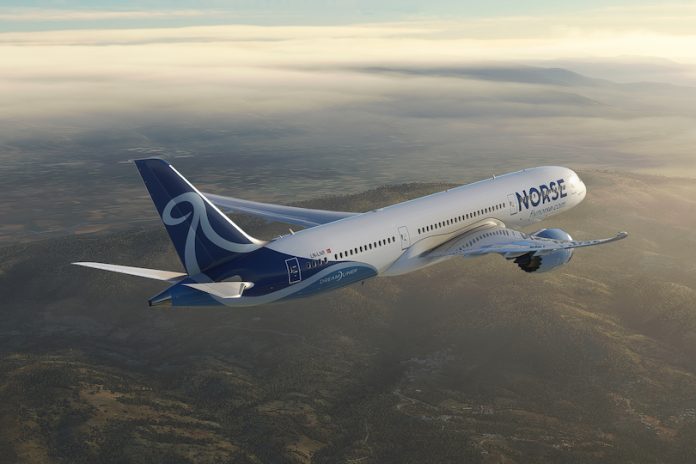 Norse Atlantic Airways, the self-titled "disruptors" of the aviation industry, has announced it will launch direct flights to four new US cities from summer 2023.
The low-cost carrier is launching routes from London-Gatwick Airport (LGW) to Washington D.C., Los Angeles, San Francisco and Boston.
Flights to Washington will start on June 1, 2023, with six scheduled to run each week.
Avion InArticle UPD Banner February 2023
This will be followed just a few weeks later with daily flights from Gatwick to Los Angeles from June 30, 2023.
Then from July 1, 2023, three flights a week will take off for San Francisco and finally on September 2, 2023, the Boston route will start, also running three times a week.
The airliner said return flights to Boston in economy will start at £370, £410 to San Francisco and £430 to both LA and Washington.
Norse Atlantic already operates a daily direct service from London to New York and recently announced flights to Orlando and Fort Lauderdale launching in May.
The new routes will mean that Norse Atlantic has "more destinations to the US from London Gatwick this summer than any other airline".
"We have made a significant investment in our UK airline, based at Gatwick Airport, and now employ over 370 colleagues at our London base, said Bjorn Tore Larsen, CEO Norse Atlantic Airways. "I am very pleased that we are fulfilling our pledge to create competition in the transatlantic market that will benefit consumers, stimulate business travel and lead to job creation on both sides of the Atlantic."
Other companies trying to build a low-cost option for passengers between Europe and the United States include Iceland's PLAY, which flies narrowbodies via its hub in Reykjavik, and US carrier JetBlue.