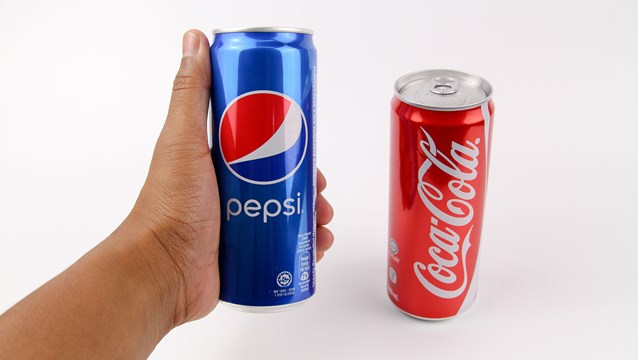 In a historic switch, Carnival Cruise Line will drop Coca-Cola products in favor of PepsiCo soft drinks on its fleet of 26 ships starting in mid-January.
No one can remember the last time Coke wasn't served by Carnival, company spokesman Vance Gulliksen said.
Eddie Allen, vice president of beverage operations for Carnival, said the change stems from Pepsi's broader product line, seen in things like Bubly, a sparkling water that is available in 12 flavors.
"The demand for beverage is moving beyond the normal soda, cola category," Allen said. "People are looking for more options — juices, teas, flavored waters, sparkling waters are all very high on what our guests are asking for."
Mostly because of energy drinks such as Red Bull and Monster, sodas had lost market share for more than a decade before stabilizing in 2018, according to trade journals.
Coca-Cola remains the single largest selling soft drink with about 17.8% of U.S. soda volume, according to Beverage Digest.
Norwegian Cruise Line swung to PepsiCo in 2009, leaving Royal Caribbean International as Coke's main patron at sea, although smaller lines such as Disney Cruise Line are also in the Coke camp.
Allen said it is traditional in the beverage world to ask for contract exclusivity, precluding Carnival from offering both Coke and Pepsi products to customers.
Die-hard Coke drinkers can still bring 12 cans per person of any soft drink on Carnival ships on embarkation. Allen said that Carnival's Bottomless Bubbles onboard package of nonalcoholic drinks will be expanded to include Bubly sparkling water.
Other PepsiCo brands include Aquafina (bottled water), Tropicana, Sierra Mist, Mountain Dew, Gatorade and Rockstar (an energy drink).
Carnival said in a typical week, guests on its largest ships drink about 27,000 cans of soda.