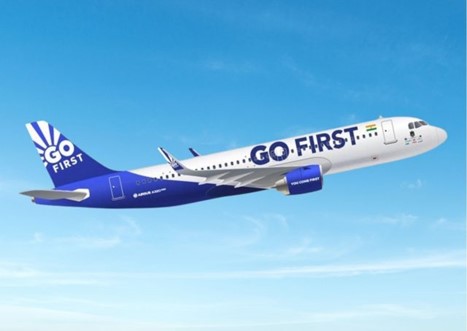 GO FIRST (formerly known as GoAir) announced a new sales and content distribution partnership with WorldTicket as its GDS sub-hosting partner and Discover the World (DTW) as its sales distribution partner.
GO FIRST believes that the tripartite global distribution partnership will strengthen GO FIRST's penetration in the international market and will enable the carrier to expand its inventory and services to over several countries.
WorldTicket and Discover the World are in sales partnership and the synergies between the two companies will assist GO FIRST to extend its global presence. GO FIRST believes that the partnership will help GO FIRST in attaining pre COVID-19 levels faster while bringing in incremental revenue and mature loads.
The agreement with WorldTicket will allow travel agents to book GO FIRST flights via their GDS.  GO FIRST's code will be visible in the GDS for the first time with the prefix of W2 acting as marketing carrier.  This will include all routes up to 11 months of the booking date.
Speaking on the partnership, Kaushik Khona, CEO, GO FIRST, said, "We are excited to partner with Discover The World and WorldTicket to strengthen our international presence. DTW and WorldTicket are globals leaders in global sales and distribution, and their combined expertise and reach will give impetus to our growth plans in the global market.