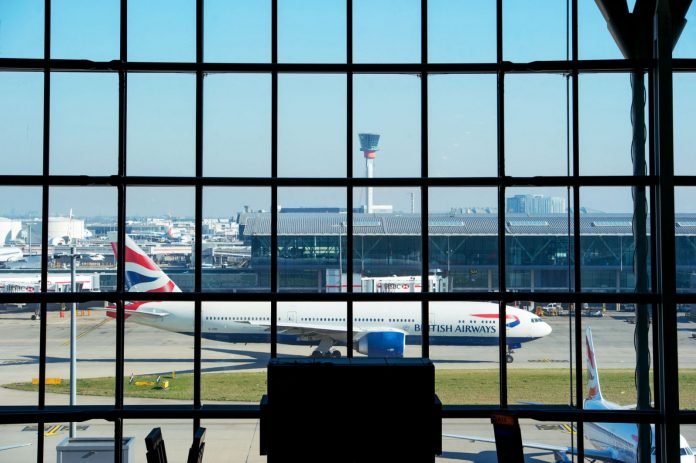 Heathrow Airport said on Monday that it would extend a controversial passenger cap until the end of October 2022 after consulting with airlines that use the busy West London airfield.
The airport originally imposed the daily 100,000 passenger cap at the start of August and had hoped to lift it at the end of the school summer holidays on September 11.
Instead, Heathrow now says it will extend the cap until the end of October which is also the end of the airline industry's summer timetable.
John Holland-Kaye, Heathrow's embattled chief executive, said the airport might lift the cap sooner if there was a "sustained picture of better resilience and a material increase in resourcing levels".
The airport has been keen to push the blame on resourcing issues onto individual airlines, claiming that carriers had failed to hire enough ground handling staff such as baggage handlers and aircraft refuellers.
These roles are managed by airlines rather than the airport but Heathrow claims carriers have failed to offer wages attractive enough to fill a slew of vacancies.
Airline employees that were let go at the start of the pandemic have found they can earn better wages driving delivery vans and don't want to return to an industry that was so quick to sack them when things got tough.
"Our primary concern is ensuring we give our passengers a reliable service when they travel. That's why we introduced temporary capacity limits in July which have already improved journeys during the summer getaway," Heathrow's chief commercial officer Ross Baker said on Monday.
"We want to remove the cap as soon as possible, but we can only do so when we are confident that everyone operating at the airport has the resources to deliver the service our passengers deserve."
Baker claims the cap has worked well, reducing the number of last-minute cancellations, improving punctuality and minimising the number of lost bags.
The capacity cap proved incredibly controversial when it was first introduced and Emirates initially threatened to ignore the passenger limits. The Dubai-based airline said it had hired enough ground staff to deal with its needs and blamed Heathrow for the disruption.
The two sides eventually reached a compromise deal but the ongoing effects of the capacity cap are still being felt by other airlines. Earlier this month, British Airways removed all of its short-haul flights from sale in order to comply with the cap and there were fears that the purchase ban could be extended to long-haul services.