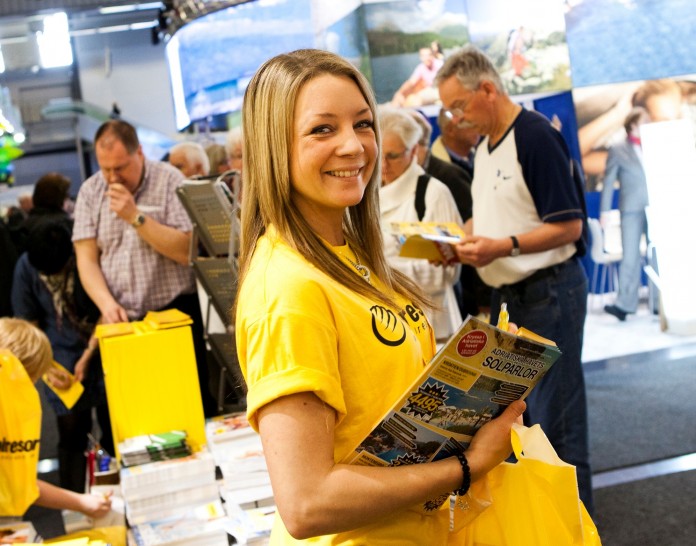 It took us 32 years, but now we are ready!
TUR is launching a new public fair in Stockholm this weekend in Stockholm Waterfront Congress Centre. It is almost a historical moment, when TUR, that up until now been closely connected with Gothenburg, is launching a new public fair in a new city and at a new arena.  The truth is, that the consumer fair in Gothenburg can only provide our exhibitors with visitors from Gothenburg, and we have been asked many time if we could arrange fairs in in other cities and countries.
So we thought to ourselves, that if we could arrange a consumer fair in Stockholm that that would be a perfect way to test the interested from our partners/exhibitors and consumers, and if that is a success we could look at other markets," says Farhad Kakavand, TUR Exhibition Manager.
"Our goal was to have 50 exhibiters at the fair, and right know we have 82. We are really glad that so many companies and organizations have chosen to be part of this new fair. In Gothenburg we have over 500 exhibitors in our different meetings forums, but you can't compare the two different forums. In Stockholm our focus is to build Stockholm's largest travel store and not a classic travel exhibition with focus on square meters," says Farhad Kakavand.
"The fair will have a clear focus on sales, sales of travel and travel related products to the public on site. Our experience from organizing travel fairs in Gothenburg shows us that the visitors of the travel fairs possesses great purchasing power that in average spends about 2.100 SEK during their visit.
A profile of the visitors in Gothenburg shows that they spend an average of 2.100 SEK/person buying trips at the fair. They travel 3,5 times a year. They spend an average of 8.000 SEK when traveling alone or 15.000 SEK when traveling with their families on activities, food and experiences.
We hope to get about 6000 visitors in Stockholm, and our goal is to find the same profile of visitors that we have in Gothenburg.
"Will TUR in Stockholm also be held next year?
"What we are doing in Stockholm is a Beta test. If it works and we get the Stockholm consumer to embrace the fair are goal is to do it again in 2016," says Farhad Kakavand.
caa