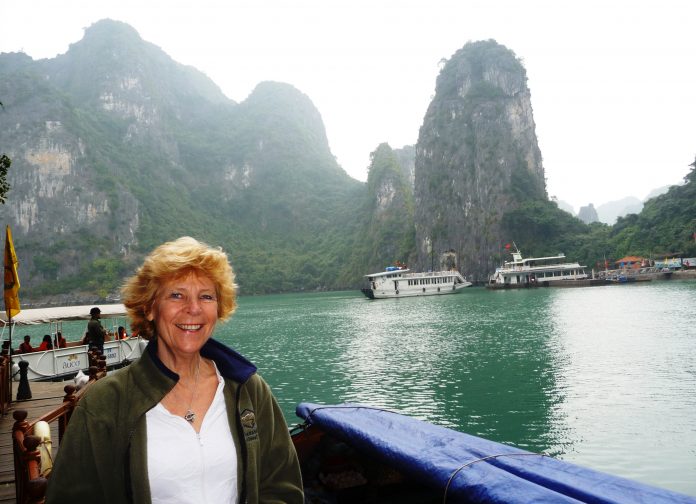 "According to an announcement by the United Nations World Tourism Organization, Vietnam was ranked seventh in the list of the world's top 20 fastest growing travel destinations. The country saw a 24.6% surge in the number of foreign visitors in 2016 compared to the previous year.
This is an extremely encouraging trend that we believe will be sustained, and ITE HCMC will be the bridge to bring world to Vietnam, and vice versa," says Jack Wei, General Manager of Informa Exhibitions and Co-Organiser of ITE HCMC.
ITE HCMC, International Travel Expo, Ho Chi Minh City, will return for the 13th year from September 7 to 9 at the Saigon Exhibition & Convention Centre (SECC). The annual ITE HCMC is the key international tourism event in Vietnam, and the largest event of its kind in the Mekong sub region for both inbound and outbound markets. The theme is "Your Gateway to Tourism in Asia." The first two days of the event are catered to trade professionals, and the third day to trade visitors as well as the public.
This year's event will host a multitude of national pavilions, and current confirmed participation include those of Cambodia, Indonesia, Japan, Korea, Taiwan and Thailand.
The confirmed exhibitors currently include airlines, hotels and resorts, tour companies, and travel representatives from countries like Australia, Cambodia, Germany, India, Indonesia, Japan, Korea, Malaysia, Maldives, Myanmar, Taiwan, Thailand, Turkey, UAE and Vietnam.
Organizers of the ITE HCMC will invite and host at the event 300 international and regional travel buyers from 50 major markets.
Important
Bui Ta Hoang Vu, Director of the Ho Chi Minh City Department of Tourism, says: "The tourism sector will continue to be an important part of the Vietnam's economic plan, with the country actively joining tourism promotion and co-operation activities abroad.
ITE HCMC presents the best opportunities for buyers and exhibitors to jump on this rising tourism wave and bring their businesses to higher levels. "
"Last year's event was a spectacular one with more than 26,000 trade and public visitors, and 3,633 meetings arranged between buyers and sellers.
We are certain this year will be no different, if not more rewarding. Vietnam is an emerging tourist haven with new destinations and attractions promoted each year. We look forward to introducing our traditional Vietnamese warmth and