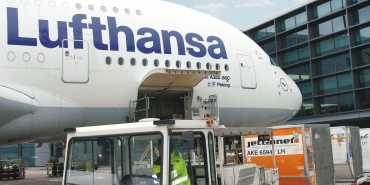 LH will cancel 1300 flights during the strike Thursday and Friday by the cabin staff and 180,000 pax will be affected.
LH has planned a special schedule during Thursday and Friday and passengers can look to a special   LH website to see if their flight is cancelled.
Lufthansa is offering passengers due to travel on Thursday and Friday the opportunity to rebook their travel for free as threatened strikes draw nearer. Cabin crew with the airline are threatening a 48-hour walkout while demanding a 1.8% pay increase.
Lufthansa cabin staff are currently threatening to hold a strike across Germany on Thursday and Friday. While Lufthansa yesterday said that it was pursuing legal avenues to halt the strike, it has begun contingency planning. Today the CEO of Lufthansa, Carsten Spohr, invited management of the union responsible for calling the strike to a meeting in Frankfurt.
Lufthansa has warned that strike action on Thursday and Friday has the potential to affect all flights to and from Germany on Thursday. This also includes domestic flights. Flight crew are essential for the airline to operate passenger flights.
The airline is currently working to discover which flights might be affected by strike action. As a result, Lufthansa is set to announce a special flight schedule for Thursday and Friday. This is expected to be available at lufthansa.com from 12:00
If you're due to fly on Thursday or Friday, there are a couple of actions which it is possible to take. From noon tomorrow, Lufthansa will have implemented its special flight schedule. If you don't want to wait to see if your flight is affected, you can reschedule your flight for free.
 "Regardless of whether or not their trip will be affected by a cancellation, all Lufthansa Group passengers with a booked flight to/from or via Frankfurt and Munich for Thursday, November 7 and Friday, November 8 can rebook their flight once free of charge, in exchange for an alternative Lufthansa Group flight within the next ten days."
Additionally, domestic passengers are confirmed to be able to travel. By logging onto the Lufthansa website they will be able to transfer their ticket into a train ticket for use on the Deutsche Bahn. As such, it is possible that domestic flights could be the first to be cut by the airline.