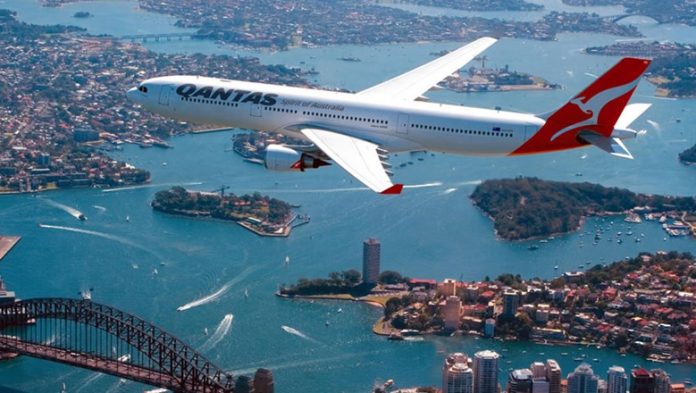 Qantas begins its keenly awaited 'Project Sunrise' flight test on Friday, flying nonstop from New York on a marathon 20-hour flight.
The few passengers aboard will enjoy a 'lost weekend' in the air.
The ultra-long-haul trial flight is so long it takes off on Friday and lands in Sydney, Australia on Sunday local time.
The new Boeing 787 is taking a reduced payload in order to reach its destination made up of members of the media and other human 'guinea pigs' whose health will be monitored.
Qantas is also working with sleep researchers from the Cooperative Research Centre for Alertness, Safety and Productivity to carry out research on pilots and cabin crew during the flight.
"Every time a new aircraft has allowed us to fly for longer, people naturally ask about the comfort factor. The fact that the longest flight on our network today, Perth to London, also has our highest customer satisfaction rating shows that you can design an ultra-long service that passengers enjoy," said Qantas Group CEO Alan Joyce.
"Project Sunrise is pushing the boundaries even further. We know we need to think harder about the crew and passenger wellbeing when you're airborne for almost 20 hours."
Flight crew will don EEG (electroencephalogram) brain monitoring equipment to test their reactions during the flight.
It includes four pilots and six cabin crew who will wear activity monitors and are required to fill out sleep diaries and alertness logs.
Urine samples will also be assessed from before, during and after the flight to test their melatonin levels.
Cameras have been installed in the cockpit which will record their responses and all operational activities.
Passenger monitoring will also take place to check for jetlag and to help improve inflight health.
They are being given wearable devices which will be able to track their movement and exposure to light.
The monitoring will continue post-flight.
Qantas has scheduled two further test flights – another New York flight and one from London to Sydney.