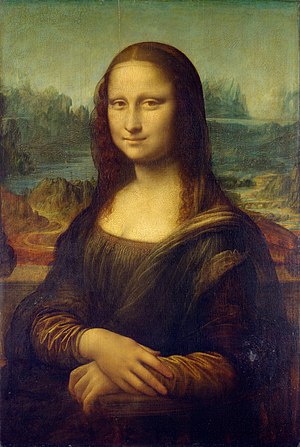 CartridgeSave.co.uk can reveal that the most Instagrammed painting in the world is the legendary Mona Lisa. The painting by Italian artist Leonardo da Vinci, which is often described as the 'best known, the most visited, most written about work of art in the world', tops the list with 1,787,366 hashtagged posts.
Coming in second place with 247,346 Instagram tags is The Kiss, painted by the Austrian symbolist Gustav Klimt. The oil on canvas painting with added gold leaf, silver, and platinum, now hangs in the Österreichische Galerie Belvedere museum in Vienna and is considered a masterpiece and Klimt's finest piece of work.
Down in third place on the list is another iconic painting by Leonardo da Vinci, The Last Supper with 146,604 Instagram tags. The work is assumed to have been started in the 1490's and represents the scene of the Last Supper of Jesus with his apostles. It is widely considered one of the Western world's most recognisable paintings.
The Scream places fourth with 111,140 hashtagged posts. Painted by Norwegian expressionist artist Edvard Munch in 1893, the agonised face in the painting has gone on to become art's most haunting and iconic face. As a result of this the painting has become a universal symbol of anxiety – and it even has its own emoji!
With 60,223 Instagram tags, Vincent van Gogh's The Starry Night completes the top five. Widely regarded as Van Gogh's magnum opus, The Starry Night is undoubtedly one of the most recognisable paintings in Western art.
Instagrammed paintings in the world, the results are as follows:
| | | | |
| --- | --- | --- | --- |
| Rank | Painting | Artist | Total Instagram Hashtags |
| 1 | Mona Lisa | Leonardo da Vinci | 1,787,366 |
| 2 | The Kiss | Gustav Klimt | 247,346 |
| 3 | The Last Supper | Leonardo da Vinci | 146,604 |
| 4 | The Scream | Edvard Munch | 111,140 |
| 5 | The Starry Night | Vincent van Gogh | 60,223 |
| 6 | Girl with a Pearl Earring | Johannes Vermeer | 52,652 |
| 7 | Las Meninas | Diego Velázquez | 28,650 |
| 8 | The Birth of Venus | Sandro Botticelli | 22,206 |
| 9 | The Night Watch | Rembrandt van Rijn | 11,476 |
| 10 | Flaming June | Sir Frederic Leighton | 10,159 |
| Rank | Painting | Artist | Total Instagram Hashtags |
| 11 | Café Terrace at Night | Vincent van Gogh | 6,458 |
| 12 | Whistler's Mother, or Arrangement in Grey and Black No.1 | James Abbott McNeill Whistler | 6,111 |
| 13 | The Lady of Shalott | John William Waterhouse | 4,150 |
| 14 | Impression Sunrise | Claude Monet | 1,840 |
| 15 | The Gleaners | Jean-François Millet | 1,605 |