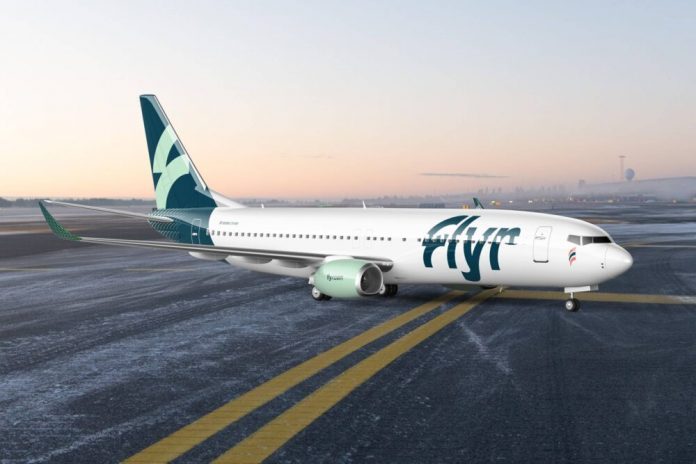 Norwegian  airline Flyr is confidently moving forward with its launch. Founded in the midst of the global health crisis, the carrier already has plans to operate its first passenger flight on June 30th to Tromsø
 "Flyr was created for the Norwegian market after the coronavirus pandemic. […]Norway is dependent on air travel – but perhaps a bit less than in previous years. Therefore, we built an airline from scratch, based on many years of experience, with a size, organization, and business model that is adapted to this future." – Flyr website
A press release from the airline notes that Flyr will begin ticket sales in May – made possible with the Norwegian government providing a concrete plan for reopening the economy. As part of the statement, Flyr explains,
"In order not to get into a situation with significant changes in the route program and subsequent rebookings that will be unfortunate for customers, our start-up is adapted to the Government's plan for the reopening of Norway."
It adds that its employees and partners are "very eager to get started."
With ticket sales commencing next month, the first flight planned by the small outfit will take place on June 30th, from Oslo to Tromsø. The carrier will also launch service to additional destinations in Norway "and well-known and beloved destinations in Europe," says CEO Tonje Wikstrøm Frislid. These 'beloved destinations' will include Malaga (Spain), Alicante (Spain), and Nice (France).
Flyr's team consists of professionals that have worked extensively in the regional aviation sector, including at airlines like SAS, Norwegian, Widerøe, and Braathens. Photo: Flyr
Fleet plans
Flyr's first pair of aircraft will be delivered in May, with more being delivered in June. Data from Planespotters.net indicates that these two initial aircraft will be Boeing 737-800s that have previously flown for Turkish budget airline Pegasus. Configured with an all-economy 189 seats, the average age of the jets is about eight years.
Stay informed: Sign up for our daily and weekly aviation news digests.
Flyr won't be stopping at just two aircraft, of course. In fact, the company says that it will "expand the number of aircraft and destinations in line with demand, and in the long term, the plan is a fleet of 28-30 aircraft." After the summer season, the fleet will be expanded through the autumn. Assuming the airline keeps with an all 737 fleet with an all-economy layout, it certainly sounds like it will be a Norwegian version of Ryanair.