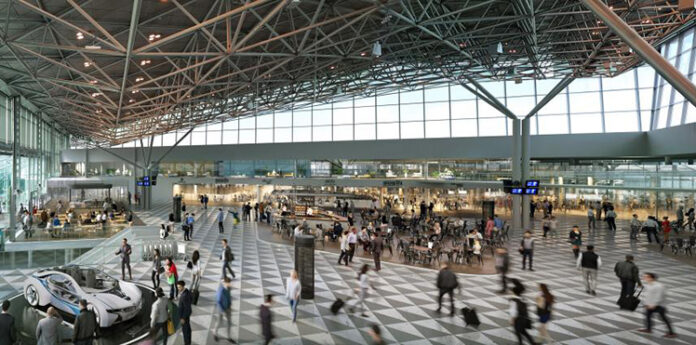 79 destinations in total this summer, of which 43 destinations still to open gradually between now and August
Launch of new destinations Bordeaux, Tangier, Nador and Al Hoceima
Strict health safety measure remain in place
Brussels Airlines tickets remain flexible
With travel restrictions evolving and vaccination programs underway, the demand for air travel is slowly picking up. Brussels Airlines has redesigned its network to meet this demand, especially for holiday destinations. Next to the reopening of its leisure destinations, Brussels Airlines also launches flights to Bordeaux in France and Tangier, Nador and Al Hoceima in Morocco. With the opening of these new destinations, the airline emphasizes its important position on the leisure and VFR (Visit Friends and Relatives) market.
Over the past six months, the airline operated a network that focused on essential travel, mainly with flights to and from Africa. Today the airline gives its leisure customers a positive outlook on the summer, together with partners and tour operators. Over the coming months, the airline expects an increase in demand for air travel during the summer holidays. On top of the destinations the airline offers today, following destinations will join the network in the coming months:
Opening in May 2021:
Austria: Vienna
Greece: Heraklion, Kos, Rhodes
Israel: Tel Aviv
Italy: Bologna, Napoli, Rome
Scotland: Edinburgh
Slovenia: Ljubljana
Spain: Bilbao, Ibiza, Palma de Mallorca, Valencia
Opening in June 2021:
Angola: Luanda
Armenia: Yerevan
Czech Republic: Prague
Croatia: Dubrovnik, Split
England: Birmingham
France: Bordeaux
Greece: Corfu, Zakynthos
Hungary: Budapest
Italy: Bari, Catania, Florence, Milan Linate, Palermo
Lithuania: Vilnius
Morocco: Nador, Tangier
Norway: Oslo
Poland: Krakow, Warsaw
Russia: Moscow Sheremetyevo, Saint Petersburg
Sweden: Gothenburg
United States: New York, Washington D.C.