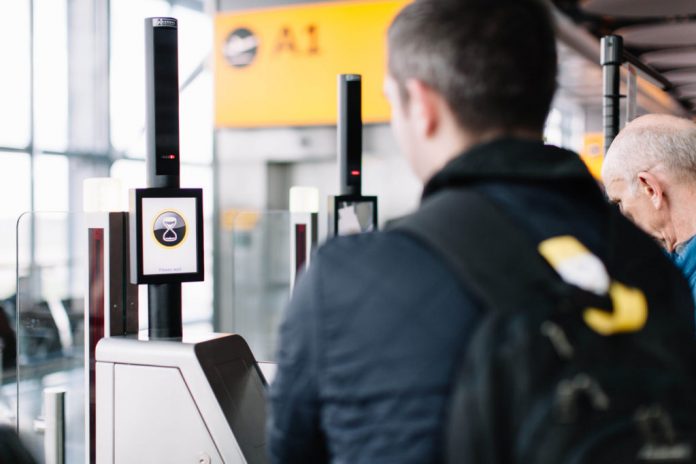 Under new airport screening procedures, travelers won't hand boarding passes to TSA agents.
Instead, they'll place their paper or electronic passes on the reader themselves. After scanning, passengers will be asked to hold their boarding pass toward the officer for a visual inspection.
This and other new protocols will take effect by mid-June.
Travelers will be asked to pack food in a clear plastic bag and to place that bag in a bin at the checkpoint — a procedure designed reduce the frequency with which food triggers alarms during the screening process.
The TSA will continue allow passengers to carry on a hand sanitizer bottle of up to 12 ounces while restricting all other liquids, gels and aerosols to the standard limit of 3.4 ounces. Passengers will be required to remove the hand sanitizer from their bag prior to screening.
The agency will also implement new procedures for when a bag is found to contain a prohibited item. Passengers may be directed outside of the security area to dispose of the item. Similarly, passengers who fail to remove laptops, large electronics or liquids from their bags might be directed outside the security area to do so before going back through the screening line. Such procedures, the TSA said, will result in agents touching the contents inside a carry-on less frequently, reducing the risk of cross contamination.
TSA agents are already wearing masks at checkpoints. Some airports also require passengers to wear masks throughout the terminal, though the TSA has no such blanket rule in place. The agency encourages flyers to wear masks but noted that they may need to be adjusted during the screening process.
The TSA is also telling passengers to allow for social distancing. Security areas now feature spacing reminders on the floors. Queue lanes are staggered where feasible.
The TSA recommends that travelers place keys, wallets, belts and phones in their bags rather than in bins in order to reduce touchpoints.
The new procedures could slow screening, so arrive early, TSA warned.
Six TSA agents have died from Covid-19 and 590 agents have tested positive during the outbreak, according the agency's website. Of those, 386 have recovered.