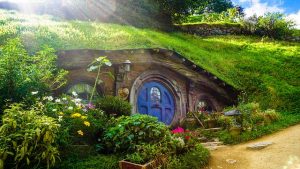 For UK travellers, the tax converts into just less than £18 at current exchange rates.
Called the International Visitor Conservation and Tourism Levy, its implementation has been debated for many months and it is estimated it will generate about $80 million a year.
It will be collected via visa fees and the new Electronic Travel Authority, and the revenues will be used to pay for infrastructure and conservation, tourism minister Kelvin Davis said.
He admitted concerns were raised by the NZ tourism industry and airline stakeholders when the fee was first mooted.
He said revenues will be shared equally between conservation and tourism infrastructure projects.
"We don't believe the financial burden should rest solely on the shoulder of New Zealanders, we do believe visitors should pay their fair share."
Conservation minister Eugenie Sage added: "The money raised through the levy will help improve the protection and enhancement of New Zealand's distinctive natural environment and improve tourism planning."
Legislation will likely be passed for the tourism levy in mid-2019, Davis added.