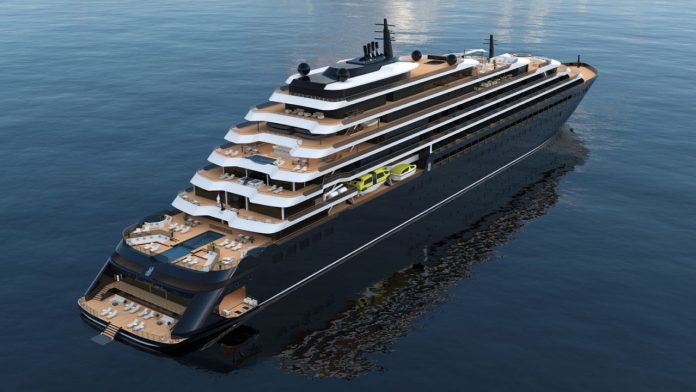 The launch date was postponed eight times due to supply chain issues caused by the pandemic, leading to delayed production at Spanish shipyards, where the astounding ship was being built. Many eager customers had their early reservations canceled or pushed back due to this, but despite the many delays, the ship is still one of the most highly anticipated luxury ships in years, especially among Ritz-Carlton fans.
The luxurious yacht is complete with sleek modern designs, rich materials, plenty of lounge space, personalised service, and a restaurant with menus designed by Michelin three-star chef, Sven Elverfled.
It aspires to bring its well-known five-star luxury treatment to the sea. "Every element of the luxury yachting experience was carefully considered in creating Evrima," Douglas Prothero, the line's CEO, said in a news release. "This attention to detail and innovation, and our commitment to delivering highly personalised, immersive journeys, will place The Ritz-Carlton Yacht Collection in a league of its own. Promising unforgettable getaways for both long-time cruisers and those who are new to the space."
The Ervima has 149 suites, including two-story loft suites, with some having sound-proofed blind walls. Each suite has floor-to-ceiling windows, private beds, and a private terrace.
According to Evrima's website, prices vary depending on the itinerary and the sailing dates. The inaugural cruise starts at $7,600 per person based on double occupancy, which is a whopping R138,522.54. The price includes access to many restaurants, room service, Wi-Fi, a dedicated concierge, and more. Taxes, port fees, and other charges total an additional $265 per passenger, which is R4830,06.
The Ervima is set to sail on October 15th, 2022, carrying its first passengers from Barcelona to Nice.