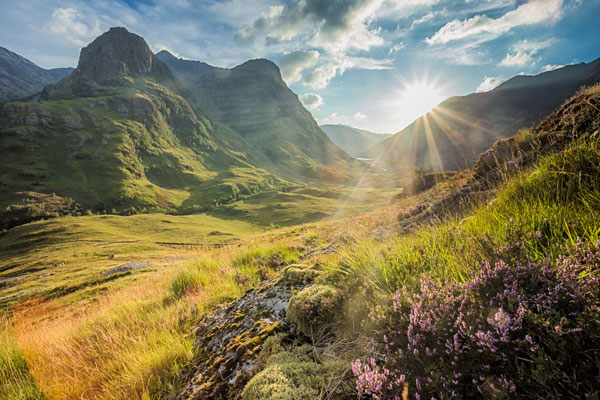 Highland Council in Scotland has proposed holding a public consultation on the introduction of a tourist tax.
Tourism is the Highland region's most important industry and supports 25,000 jobs.
Provisional figures for last year suggest almost 6.5 million visitors travelled to the area.
Council officers estimate in a new report that a so-called transient visitor levy could raise between £5 million to £10 million a year, the BBC reported.
Councillors will be asked to agree to the planned public consultation at a meeting next week.
Officers said it could include questions suggested in a Scottish government discussion paper on a visitor levy.
They include what positive and negative impacts such a tax could have, and how any revenue could be distributed fairly?
The report also said a levy would not apply to every visitor, such as children.
While the large number of visitors to the area was welcomed in the report, it added that investment was needed to improve tourist facilities.
The officers said: "Highland is not alone in experiencing visitor pressures and seeking ways of raising income to try and address these.
"This has led to a number of UK destinations considering some form of visitor levy – most notably Edinburgh and Aberdeen.
"However, although the ability to raise a levy from visitors already exists in other countries, current legislation does not give local authorities the power to raise local taxes so primary or secondary legislation would be required before this could occur in Scotland."
MSPs heard in September that a tourist tax was needed to prevent people being put off visiting the Highlands because they "have to go to the toilet behind a bush".
The Scottish government's tourism committee was told of the benefits large numbers of visitors bring to the economy and in supporting jobs.
But they concluded that pressure on roads, parking and public toilets also had to be considered.
The committee heard a tax would pay for improvements and ensure tourists were not given a bad impression.