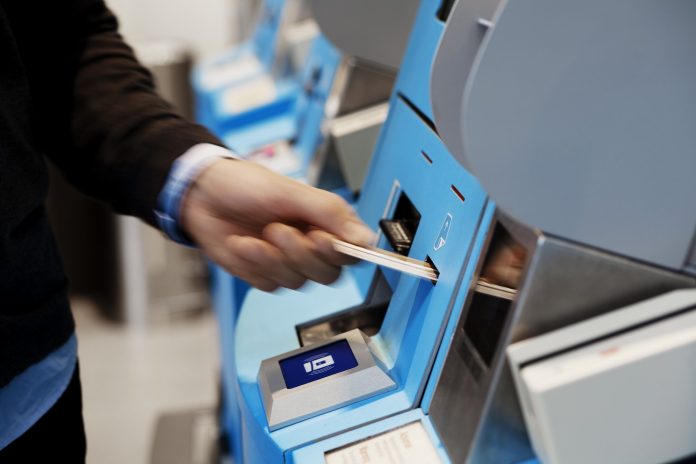 Star Alliance airlines will soon change check-in procedure for all the 1800 airports, the alliance to day cover.
The new procedures will be based on the Terminal 2 project at London – Heathrow Airport, where a completely new check-in concept was put into place. There, all Star Alliance member airlines use the same check-in kiosks, make use of common bag-drop counters and even share Economy Class check-in desks. Using the success of the Terminal 2 project as a base, the Alliance is enhancing the customer experience at other airports around the globe, implementing various technological advances made in London.
In addition, at a Chief Executive Board Meeting held earlier this month in Zurich, the member carrier CEOs agreed to develop standardised processes for airport passenger services, covering off-airport and self-service check-in, fast bag drop technology at airports, baggage self-tagging and automated travel document validation. As these standards are implemented, these will not only provide smoother service to the Alliance's customers but also reduce infrastructure requirements and handling costs at all of the 1,300 airports the Alliance is presently serving.
Star Alliance has successfully completed the rollout of a new check-in concept in the south wing at Tokyo – Narita Terminal 1, offering customers a wider choice of check-in options and giving them more control over this part of the travel process, thereby creating time savings. To achieve this, the layout of the check-in area was changed and travellers will now find the check-in desks allocated by airline rather than class of travel, as was previously the case in Narita. This revised layout goes hand in hand with the installation of new self-service check-in machines which, in addition to issuing boarding passes, also print baggage tags. This makes Star Alliance the first airline alliance to offer international travellers from Japan the option of self-printing and self-tagging.
Currently 18* Star Alliance member carriers serve Narita, providing passengers the choice of 1,300 weekly flights to 61 destinations in 24 countries.
The 116 new common use kiosks form the backbone of the new concept at Narita. These allow customers to check-in for any of the 17 member carriers – Air Canada, Air China, Air New Zealand, ANA, Austrian, Asiana Airlines, Ethiopian Airlines, EVA Air, LOT Polish Airlines, Lufthansa, Scandinavian Airlines, Shenzhen Airlines, Singapore Airlines, SWISS, Turkish Airlines, THAI and United – flying from Terminal 1. Passengers with hand luggage only can proceed directly to the gate, while those with checked luggage can obtain the corresponding tag from the kiosk, apply it, and then proceed to special baggage drop-off counters. At present three member airlines offer bag tag printing with the remaining 14 scheduled to do so by mid-July. Full service check-in desks for First, Business and Star Alliance Gold customers as well as for Economy Class passengers requiring additional support complete the offer.