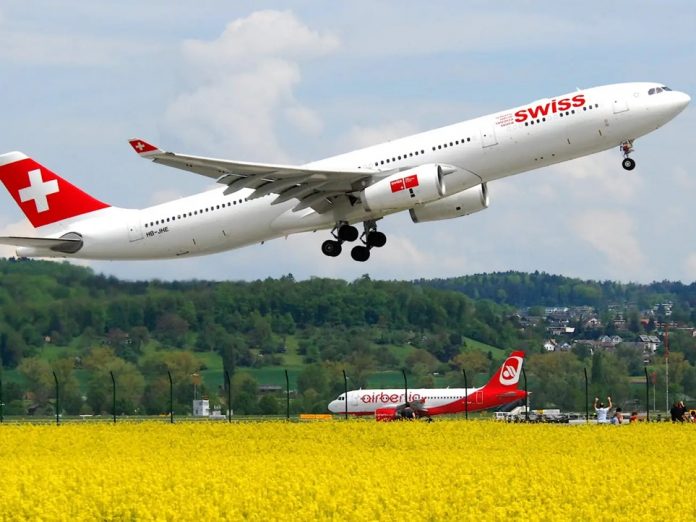 SWISS has become the latest global airline to drop the requirement to wear a face mask when flying…
SWISS has announced that it will no longer require masks to be worn onboard flights as of Friday,
April 1, 2022. This follows the Swiss Federal Council no longer requiring face masks to be worn onpublic transportation in the country as of the same date. As you'd  , face masks will still need to worn on flights where it's required by the destination country. SWISS passengers will be advised of the applicable mask-wearing provisions in advance oftheir flights.
We're increasingly seeing some airlines lift face mask requirements. For example, we've seen this from British Airways and Virgin Atlantic, and we've seen KLM advise that it will no longer enforce face mask policies. SWISS is the first airline of the Lufthansa Group to introduce such a policy, though.
You can expect that masks will still be required on flights to the United States, as the federal transportation mask mandate in the United States is valid through April 18, 2022 (and could be extended).
SWISS is starting the gradual process of lifting its mask requirement for passengers as of April 1, corresponding with the Swiss government lifting the transportation mask mandate. Masks will still be required on some flights based on rules at the destination country, which makes this complicated in the short term.
Personally I think it's highly likely that mask-optional flights becomes the norm rather than the exception by late spring or early summer, perhaps with the exception of Asia. But for now there's still some novelty to this.