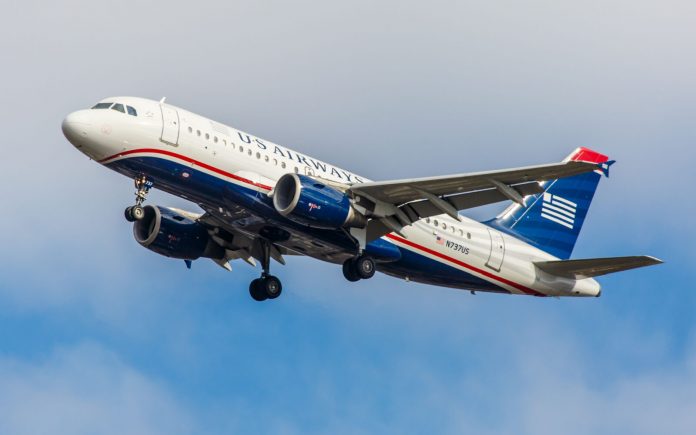 US Airways, once a prominent player in the American aviation industry, had a rich and eventful history before its eventual merger with American Airlines (AA).
This article delves into the rise, expansion, fleet, mergers and eventual decline of US Airways, shedding light on its significant contributions and ongoing legacy.
Early years and expansion
US Airways' origins can be traced back to 1937 when the company was incorporated as All American Aviation. Initially, All American Aviation focused primarily on airmail services, transporting mail between small communities in Pennsylvania.
The airline's early operations relied on a fleet of small aircraft, including the Stinson Reliant, a popular single-engine aircraft of the time. These aircraft were suitable for short-haul flights and enabled All American Aviation to serve the needs of local communities efficiently. However, as the demand for passenger transportation grew, the airline recognized the potential for expansion beyond airmail services.
In the late 1940s, All American Aviation expanded its operations to include scheduled passenger flights. It acquired larger aircraft, such as the Douglas DC-3 and Convair 240, which offered improved capacity and range. These aircraft became the workhorses of the airline, connecting various cities and towns across the region.
With the introduction of passenger services, the airline underwent a name change and in 1949 it became known as All American Airways. This shift in focus marked a significant milestone in the company's evolution, seeing it transition from a mail carrier to a regional passenger airline.
As All American Airways continued to expand, the airline established more routes across the United States (US), particularly in the northeastern and mid-Atlantic regions. It aimed to connect smaller communities with larger cities and became a vital transportation link for both passengers and cargo.
All American Airways underwent further transformations in the following decades, including another name change in 1979 when it became USAir. This rebranding aimed to position the airline as a national carrier and reflect its growing presence beyond its regional roots.
Through strategic acquisitions and partnerships, USAir continued to expand its route network and enhance its capabilities. Allegheny Airlines, one of the earliest incarnations of USAir, underwent a transformative journey as it acquired Mohawk Airlines. This strategic move enabled the integration of its operations and propelled US Airways onwards to expand its reach into new markets.
By the 1990s, USAir had become a major player in the aviation industry, operating a diverse fleet that included modern jet aircraft such as Boeing 737s and Airbus A320s. The airline established hub operations at airports such as Pittsburgh International Airport and Philadelphia International Airport, facilitating efficient connections for passengers traveling across the country. It also began flights to Europe.
During this period, USAir also made significant advancements in technology and customer service, launching online reservation systems and implementing frequent flyer programs and Star Alliance membership in order to enhance the customer travel experience.
In 1997, USAir officially rebranded as US Airways.
Fleet development and modernization
Throughout its history, US Airways demonstrated a commitment to fleet development and modernization. The airline recognized the importance of operating a diverse and efficient fleet to meet the evolving demands of the aviation industry.
Let's take a closer look at its fleet development and efforts toward modernization:
Boeing 737 and Airbus A320 series: US Airways incorporated the Boeing 737 and Airbus A320 narrow-body aircraft into its fleet, which became the backbone of its operations for medium-haul and domestic routes.
Wide-body aircraft: US Airways also operated wide-body aircraft to serve its long-haul international routes. The airline utilized the Boeing 767 and Airbus A330, among others, to provide intercontinental service to destinations in Europe, the Caribbean and South America.
Regional jets: recognizing the importance of connecting smaller communities and feeding traffic to its hub airports, US Airways introduced regional jets into its fleet. The airline relied on Embraer regional jet E190 to serve as feeder aircraft, linking passengers from smaller regional airports to major hubs.
Fleet renewal and retirement: starting from 1989 till 2002 US Airways retired its fleet to replace older, less efficient aircraft with more cutting-edge models. US Airways embarked on a fleet renewal program to replace older, less efficient aircraft with more cutting-edge models. This initiative aimed to optimize operational efficiency, reduce maintenance costs, and improve the overall passenger experience. As part of this program, the airline phased out older aircraft such as the Boeing 727 and McDonnell Douglas DC-9 and replaced them with newer, more technologically advanced alternatives.
Passenger comfort and amenities: as part of its fleet modernization efforts, US Airways also focused on enhancing the passenger experience. The airline invested in cabin upgrades, including improved seating, in-flight entertainment systems and connectivity options.
Merger with other airlines
US Airways actively pursued mergers as a strategic approach to expand its operations and strengthen its position in the airline industry.
Here are some key mergers that played a significant role in shaping the trajectory of US Airways:
Acquisition and integration of regional airlines
US Airways further bolstered its operations through the acquisition and integration of regional airlines, such as Piedmont Airlines and Mohawk Airlines. These acquisitions allowed US Airways to tap into smaller markets and strengthen its regional feed to major hub airports.
Mohawk Airlines, acquired in 1972, also played a crucial role in enhancing US Airways' regional connectivity and passenger base. Piedmont Airlines, acquired in 1987, brought a significant regional presence to US Airways. It operated as a US Airways subsidiary and helped the airline expand its reach in the eastern US.
Merger with America West Airlines
In 2005, US Airways merged with America West Airlines, resulting in the formation of the new US Airways Group. This merger created a stronger and more competitive airline, by combining the resources, networks and expertise of both carriers. By leveraging synergies and streamlining operations, the merged entity aimed to enhance customer service, increase efficiency and improve profitability.
The merger with America West Airlines enabled US Airways to expand its route network, particularly in the western US. It allowed the airline to tap into new markets and connect more passengers to an extensive range of destinations.
Challenges and restructuring
This is a timeline of the major events relating to later challenges faced by US Airways:
September 11, 2001: the terrorist attacks on the World Trade Center and the Pentagon occurred, resulting in a significant decline in air travel demand and negatively impacting the entire airline industry, including US Airways.
2002: US Airways filed for Chapter 11 bankruptcy protection in August due to the financial strain caused by the aftermath of the September 11 attacks, economic downturns, rising fuel costs and intensified competition.
2002-2005: US Airways underwent a comprehensive restructuring effort while operating under bankruptcy protection. This period involved cost reduction measures, fleet optimization, route adjustments, labor negotiations, and the development of a restructuring plan to improve efficiency and financial stability. The airline also sought financial assistance from the Air Transportation Stabilization Board (ATSB), a government agency created to support struggling airlines in the aftermath of the September 11 attacks.
2005: US Airways successfully emerged from bankruptcy in March after implementing various restructuring measures and receiving financial support.
Legacy and merger with AA
However, the airline's story took a critical turn in 2013 when it announced its merger with AA. The merger between US Airways and American Airlines created the largest airline in the world at that time. The combined company retained the AA name and became a dominant player in the industry, with an extensive network of routes, increased fleet size, and enhanced operational capabilities.
Following the merger, the US Airways brand was gradually phased out, while the airlines worked towards integration. Over time, aircraft were repainted in the AA livery, and operational processes were aligned under the AA brand. This is how US Airways closed its chapter.
Despite its struggles, US Airways left a significant legacy within the aviation industry.
It pioneered several initiatives, such as:
Hub-and-spoke system: US Airways played a pivotal role in popularizing and refining the hub-and-spoke system, a network model used by many airlines today. The airline strategically established hubs at major airports from 1979 to 2011, such as Charlotte, Philadelphia, and Phoenix, which served as central connecting points for passengers traveling to various destinations. The hub-and-spoke system allowed for efficient flight connections and increased route options for travelers.
Online reservations: US Airways was an early adopter of online reservation systems in the mid-1990s. It implemented online booking platforms, allowing customers to make flight reservations at their convenience, select seats and manage their travel itineraries through the airline's website. This innovation significantly transformed the way in which passengers interacted with airlines and simplified the booking process.
Loyalty programs: US Airways introduced and operated a robust frequent flyer program called Dividend Miles in 1988. The loyalty program offered rewards and benefits to frequent travelers, allowing them to accumulate miles and redeem them for free flights, upgrade and other perks. Following the merger with AA, the Dividend Miles program was integrated into American Airlines' AAdvantage program, expanding the benefits and opportunities for loyal customers.