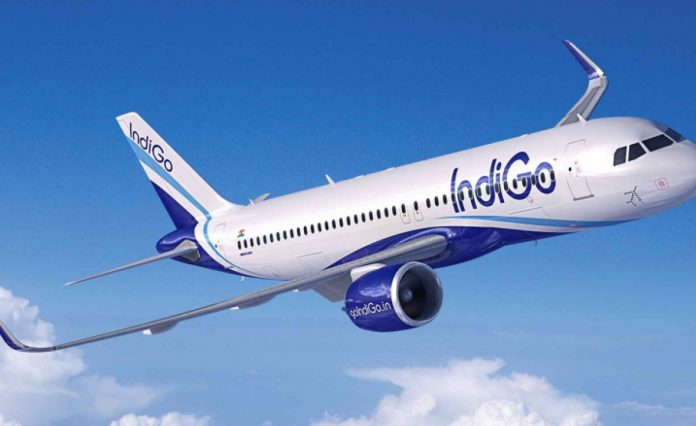 Indian low-cost airline IndiGo has placed an order for 500 Airbus A320neo aircraft to be delivered between 2030-2035.
The deal was announced on June 19, 2023, during the Paris Air Show. It is the biggest single largest aircraft order in the history of the industry, with IndiGo's backlog now totaling 1,330 Airbus A320neo aircraft.
The airline still has not decided on the exact mix of Airbus A320neo and A321neo aircraft.
All orders are firm and without any options.
"It is difficult to overstate the significance of IndiGo's new historic order for 500 Airbus A320 Family aircraft. An order book now of almost 1000 aircraft well into the next decade, enables IndiGo to fulfil its mission to continue to boost economic growth, social cohesion and mobility in India," said Pieter Elbers, the Chief Executive Officer (CEO) of IndiGo.
Elbers was previously hesitant to confirm rumors that the low-cost carrier was looking to place an order of such magnitude, saying during the International Air Transport Association (IATA) Annual General Meeting (AGM) in Istanbul, Turkey, that he would not comment on "any speculations or any drivel". He added that IndiGo already had "a steady flow of planes coming in".
According to ch-aviation.com data, prior to the 500 aircraft-strong order, the airline had orders for 490 aircraft, including 11 ATR 72-600s and two Airbus A321 Passenger-to-Freighter (P2F) converted freighters. Currently, it operates 315 aircraft, 165 of which are the Airbus A320neo and 85 are the A321neo.
"This landmark order marks a new chapter in Airbus and IndiGo's relationship that is democratising affordable air travel for millions of people in the world's fastest growing aviation market. It is also a resounding endorsement of the A320 Family's best-in-class operating economics that have been powering IndiGo's growth for almost two decades," stated Christian Scherer, Chief Commercial Officer and Head of International of Airbus.