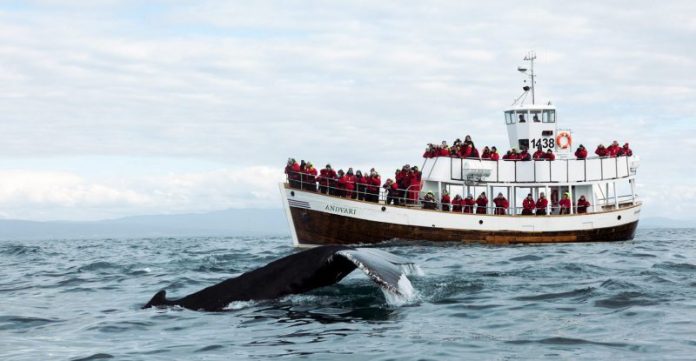 The finalists in this year's World Travel and Tourism Council (WTTC) Tourism for Tomorrow Awards range from Peru to the Philippines and Tanzania to Tahiti.
The WTTC unveiled the 15 finalists for its 2019 Tourism for Tomorrow Awards in five new categories this week, including a Changemakers Award which will spotlight efforts to combat the illegal trade in wildlife.
The winners will be selected following a series of onsite evaluations and announced at the WTTC Global Summit in Seville on April 2-4.
The awards, now in their fifteenth year, recognise best practice and leadership in developing sustainable tourism.
They are organised in five categories ­– with awards for Climate Action, Investing in People, Destination Stewardship, Social Impact and Changemakers this year replacing the previous categories of Environment, Community, Destination, People and Innovation.
The finalists have already been subject to rigorous vetting by a panel of expert judges led by Professor Graham Miller, executive dean and professor of sustainability in business at the University of Surrey.
WTTC president and chief executive Gloria Guevara said, "This year's awards shine the spotlight on organisations leading the way in sustainable travel and tourism.
"They reflect WTTC's strategic priorities of Climate Action, Destination Stewardship, the Future of Work, and Social Responsibility."
She added: "I am delighted that, in this 15th anniversary year, we are highlighting initiatives combatting the illegal wildlife trade."
The illegal trade in wildlife was the subject of the Buenos Aires Declaration committing industry leaders to combat the trade at last year's WTTC summit.
Miller said: "The shortlisted projects and businesses demonstrate community development, sustainable employment practices, female empowerment, innovative environmental technology and protection of land and marine wildlife.
"Their efforts are a beacon to the rest of the travel sector signalling the way to a more sustainable world."
The finalists are:
Climate Action Award: Bucuti & Tara Beach Resort, Aruba; The Brando, Tetiaroa Private Island, Tahiti; and Tourism Holdings Ltd, New Zealand.
Investing in People Award: Lemon Tree Hotels Limited, India; Reserva do Ibitipoca, Brazil; and Shanga by Elewana Collection, Tanzania.
Destination Stewardship Award: Grupo Rio da Prata, Brazil; Masungi Georeserve, Philippines; and St. Kitts Sustainable Destination Council, St. Kitts and Nevis.
Social Impact Award: Awamaki, Peru; Intrepid Group, Australia; and Nikoi Island, Indonesia.
Changemakers Award: Kelompok Peduli Lingkungan Belitung (KPLB), Indonesia; SEE Turtles, USA; and the Cardamom Tented Camp, Cambodia.
Guevara said of the finalists: "I encourage the wider sector to look to them as leading examples for the future of sustainable travel."
Fiona Jeffery, chair of the Tourism for Tomorrow Awards and founder and chair of water charity Just a Drop, said: "The Tourism for Tomorrow Awards identify responsible leadership in our industry and outstanding role models from which best practices can be learnt and built."
The aim, she said, "is to spread this knowledge and encourage a broader appreciation of environmental and ethical governance, so they become part of the DNA of our industry".