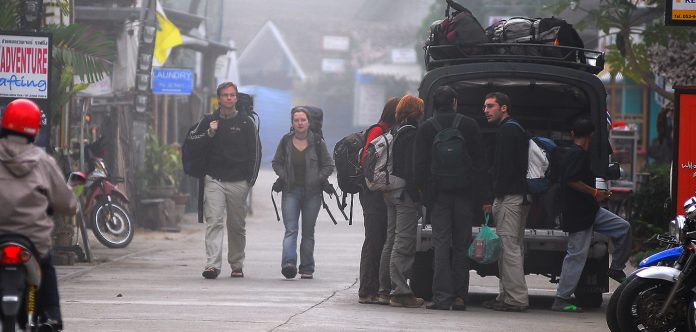 A tourist fell to his death from a condominium in Bangkok during an intimate night with a Thai transsexual he met on Khao San Road.
Salmans Rik, 21, was found dead when police arrived at Ivy Residence, a 20-floor apartment building in Pinklao area, at 3.30 am on Monday.
He was lying beside a Honda Jazz car with a dented roof, suggesting he had landed on it, police said.
Rik suffered severe head injuries and broken bones.
His companion Phimonphat Korattana, 37, told police she had met Rik at a pub on Khao San Road on Sunday night and invited him to her room on the 5th floor.
Rik walked out onto the balcony while she was in the toilet.
Their romantic night suddenly became a nightmare when she found Rik had fallen off the balcony. Ms Phimonphat said he was intoxicated.
Investigators said they found no trace of a quarrel or a brawl in the room but needed to inspect footage from security cameras to verify Ms Phomonphat's account.