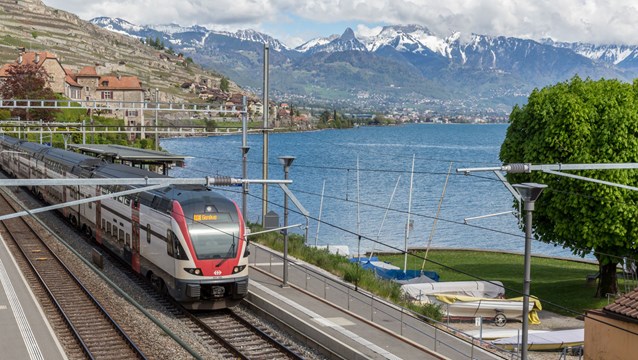 European Union governments are being urged to make travel and tourism a strategic part of national Covid recovery plans.
The sector is one of the most affected by the coronavirus pandemic and requires €161 billion worth of investment to bounce back to pre-crisis levels, according to European Commission calculations.
A €672.5 billion recovery and resilience facility proposed by the European Commission to help the EU rebuild after the pandemic, offers "an unprecedented opportunity" to support the sector.
Grants worth €312.5 billion will be provided to member states under the facility and the remaining €360 billion will be come in loans, with a deadline of April 20, 2021, for plans to be submitted.
Tourism contributes 10% of total GDP for the EU and supports more than 2.4 million businesses but is on course for a fall of between 60%-90% in bookings this year, according to the UN World Tourism Organisation.
The European Tourism Manifesto alliance wants EU countries to harness the potential of the sector to generate jobs and growth, and to "reap the benefits from green and digital transitions".
The lobby group of more than 60 public and private European tourism organisations wants the sector to be "firmly incorporated" in the recovery and resilience plans.
The alliance is offering to help member states draft their recovery plans to enable tourism to develop in a sustainable and resilient way, and continue to create jobs.
A spokesperson said: "The European economy and social wellbeing are clearly in danger if we do not take urgent action in building and financing the recovery of the travel and tourism sector.
"Investing in tourism will provide long-term benefit to communities, visitors and business throughout Europe.
"With appropriate support, tourism can be one of the most effective engines to deliver sustainable development – it supports employment across all areas and demographics, contributes to well-being, and generates revenue needed to preserve community identity, culture and heritage. It is also one of our best exports."
The call came as a top delegation from the UNWTO held meetings in Brussels aimed at ensuring tourism remains high on the political agenda.
Secretary general Zurab Pololikashvili urged leaders to transform ambitious plans for the recovery into reality by co-ordinating a package of response measures that will allow for tourism to return and to drive the recovery of the EU economy.
He said: "Tourism is a central pillar of European economies, a leading employer and a source of opportunity for many millions of people across the continent.
"The leaders of the European institutions have signalled their commitment to supporting tourism at this challenging time.
"High-level leadership and unprecedented levels of co-operation between the institutions, governments and businesses will be needed to translate good intentions into firm actions and so help tourism lead the continent's recovery from crisis."