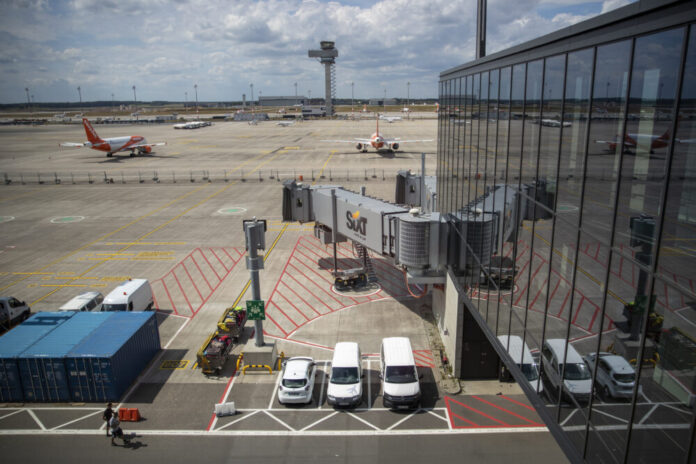 This will involve the opening of Terminal 1, which will join Terminal 5 – Schönefeld's refurbished terminal – which opened on 25 October. Terminal 2 will open in March 2021.
Schönefeld officially closed on 25 October, with Tegel to close on 8 November, soon after Brandenburg officially opens.  Air France will be Tegel's last passenger airline.
In Brandenburg's first week, it will have 268 departures across 70 routes, OAG schedules data reveals.
The rise of Brandenburg
Some higher-volume routes don't seem to begin from Brandenburg until later in the airport's initial week.  Given this and the overlap with Tegel, it's more useful to look at the new airport's network from 8 November.
In its second week, Brandenburg is expected to have 556 one-way frequencies, rising to 1,135 in the week before Christmas.
Although these figures could change further given Germany's new November 'light lockdown', its festive flights are currently down by half over the same week in 2019.
Top 22 routes from Berlin Brandenburg will have 60% of flights
Berlin Brandenburg will have 83 routes in the week starting 8 November, OAG shows.
These involve 41 countries with Germany top, followed by the UK, Turkey, Spain, and Switzerland.
87% of its 556 flights will be within Western Europe, up only slightly YOY if Schönefeld and Tegel's 2019 data are combined.
Brandenburg will have 22 routes with a seven-weekly or greater service, as shown below.  Six are domestic.  These 22 will have six in ten of the airport's frequencies.
The 477-kilometre link to Munich will be Brandenburg's top route, with Lufthansa the sole operator.
Indeed, all of its domestic routes will have just one operator: Lufthansa (Munich and Frankfurt), Eurowings (Stuttgart, Cologne, Düsseldorf), and DAT (Saarbrücken).
Another domestic route – Karlsruhe – was expected to be within Brandenburg's top routes.  Operated by start-up Green Airlines using Chalair's Beech 1900s, it was to have a 16-weekly service, putting it on par with Zurich. However, its November flights have been cancelled because of the country's lockdown.
Of these 22 routes, only Copenhagen will have more than two operators with three: SAS, easyJet, and Norwegian.  Unfortunately, this is only because Norwegian has a service on 8 November before its suspension kicks in.