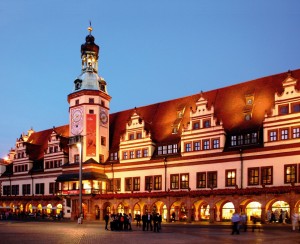 Germany's domestic security chief says militants affiliated with the Daesh Takfiri terrorist group pose the biggest security threat to the European country, noting it is probable that terror attacks like the recent one in Turkey could also take place in Europe.
"We can't rule out attacks like those in Istanbul also happening in our country," said Hans-Georg Maassen, the head of the Federal Office for the Protection of the Constitution (BfV), told German newspaper Frankfurter Allgemeine Zeitung.
Maassen's remarks come a few days after a triple bombing and gun attacks killed 45 people, including 19 foreign nationals, and injured nearly 240 others at the Ataturk airport in Istanbul, Turkey.
Istanbul went into a shock on Tuesday night when bombers opened fire outside the Ataturk airport. Later, two of the attackers got inside and blew up their explosives while the third detonated his explosives at the entrance.
No group has claimed responsibility for the assault yet, but the Turkish government has pointed the finger of blame at the Daesh Takfiri terrorist group. According to Turkish officials, the three suspected Daesh assailants were reportedly from Russia, Uzbekistan and Kyrgyzstan.
On Thursday, Turkish police detained 13 people, three of them foreigners, in raids across Istanbul in connection with Tuesday's attacks.
The BfV chief went on to say that the recent military defeats for Daesh terrorists in Iraq were not demoralizing militants, adding that attacks in Europe were becoming increasingly important for Daesh to intimidate people and send the message to its followers that "we're still here."
Iraqi army, along with Popular Mobilization Units, has tightened the noose around Daesh terrorists in the past months. On June 18, Iraqi forces launched an offensive against Daesh terrorists to retake the southern part of Mosul and the town of Qayyarah, one day after they retook Fallujah. The forces aim to ultimately recapture the entire Mosul, which Daesh has proclaimed its headquarters in Iraq.
Daesh has so far conducted several deadly attacks in Europe. On March 22, it attacked the Brussels airport and the city's metro, leaving 32 people dead and hundreds more injured.
On November 13, 2015, the Takfiri terrorist group launched a series of attacks in Paris, killing 130 people. In January that year, Daesh terrorists struck the French satirical Charlie Hebdo offices in the French capital, killing 12 people.