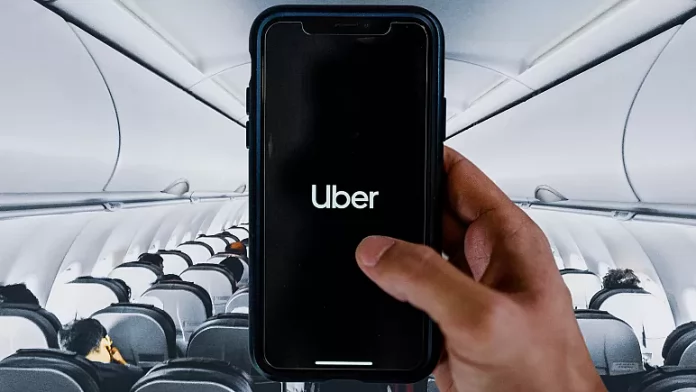 The latest addition to the Uber app will allow travellers to buy tickets for international and domestic flights in the UK.
Uber users in the UK will be able to book flights via the ride-sharing app this summer.
Powered by online travel agent Hopper, the app will enable travellers to buy tickets for both domestic and international flights. The process could take "as little as one minute" according to Andrew Brem, general manager at Uber UK who claims that it will make the booking and managing of air travel "simple and stress-free".
To book a flight, users will need to enter details including where they are travelling to and from and on what date. They can then select their departing and returning flights.
For major carriers, users may even be able to select their seats in the app and then pay for the tickets through it like they would any other Uber service.
The company claims it will allow for a "true door-to-door experience with all legs of the journey being manageable in Uber's smart travel itinerary."
"The addition of flights to the Uber app is a big win for UK consumers who are looking for an easier way to book travel," says Frederic Lalonde, CEO and co-founder of Hopper.
"This new partnership will offer Uber users choice, transparency and flexibility when booking flights, all in the same place they are already booking their other transportation."
The company says that the new feature will be available to all users in the UK – one of Uber's biggest markets outside of the US – "this summer".
What else can you book on Uber in the UK?
Uber UK recently introduced the option to book trains – including National Rail services and Eurostar – on its app. Customers can also buy tickets for coaches with National Express and Megabus or even London's Thames Clipper riverboat services.
"Over the last 12 months with the addition of rail, coach and now flight bookings, Uber is truly a one-stop travel solution," says Brem.
In 2019, the company's chief executive Dara Khosrowshahi shared plans for Uber to become an "operating system for everyday life". Since then, public transport information has been added to the app to help users in the UK plan their journeys.
The introduction of the new flight booking option also follows the launch of its 'Directions to pickup' feature which provides maps, guides and directions to Uber pickup points at some of the world's busiest airports.