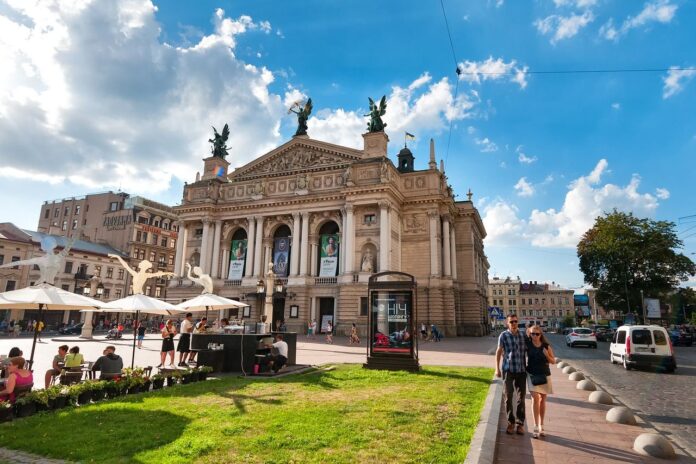 Popular Eastern European travel destination: Ukraine has reopened its borders once again on September 28, 2020.
Ukraine imposed a ban on foreign citizens to enter the country due to growth in the coronavirus cases between August 29 and September 28.
The Ukrainian government won't close its borders again after the entry ban expired on September 28, Minister of Foreign Affairs Dmytro Kuleba reported to Kyiv Post.
Foreigners are only allowed to enter Ukraine with valid health insurance, details below.
Red Zone vs. Green Zone Countries
Ukraine divides countries into two zones; Red and Green. The list of countries in each zone is reviewed by the Ministry of Health every 7 days.
The "red zone" consists of countries where the number of COVID-19 cases in the last 14 days is higher than the number of cases in Ukraine.
Also, those countries where was increased more than 30% of new cases in the last 14 days compared to the last two weeks.
Citizens arriving from "Green Zone" countries will not be required to undergo self-isolation.
The countries in the Green Zone are:
Afghanistan, Albania, Algeria, Angola, Antigua and Barbuda, Armenia, Australia, Austria, Azerbaijan, Bangladesh, Barbados, Belarus, Belize, Benin, Bhutan, Bolivia, Botswana, Brunei, Bulgaria, Burkina Faso, Burundi, Cambodia, Cameroon, Canada, CAR, Chad, China, Comoros, Congo, Croatia, Cuba, Cyprus, Denmark, Djibouti, Dominica, Dominican Republic, DRC, Ecuador, Egypt, El Salvador, Eritrea, Estonia, Ethiopia, Eswatini, Equatorial Guinea, Fiji, Finland, Gabon, Gambia, Gayana, Georgia, Germany, Ghana, Greece, Grenada, Guatemala, Guinea, Guinea-Bissau, Haiti, Honduras, Iceland, India, Indonesia, Iran, Ireland, Italy, Ivory Coast, Jamaica, Japan, Jordan, Kazakhstan, Kenya, Kyrgyzstan, Laos, Latvia, Lesotho, Liberia, Liechtenstein, Lithuania, Madagascar, Malaysia, Malawi, Mali, Mauritania, Mauritius, Mexico, Mongolia, Morocco, Mozambique, Myanmar, Namibia, Nepal, New Zealand, Nicaragua, Niger, Nigeria, North Macedonia, Norway, Pakistan, Papua New Guinea, Philippines, Poland, Portugal, Romania, Russia, Saint Kitts and Nevis, Saint Lucia, Saint Vincent and the Grenadines, San Marino, Sao Tome and Principe, Saudi Arabia, Senegal, Seychelles, Serbia, Sierra Leone, Singapore, Slovakia, Slovenia, Somalia, South Africa, South Korea, South Sudan, Sri Lanka, Sudan, Suriname, Sweden, Switzerland, Syria, Timor-Leste, Tajikistan, Thailand, Togo, Tunisia, Turkey, Uganda, Ukraine, United Kingdom, Uruguay, Uzbekistan, Venezuela, Vietnam, Yemen, Zambia, Zimbabwe
"Red Zone" countries are:
Andorra, Argentina, Bahamas, Bahrain, Belgium, Bosnia and Herzegovina, Brazil, Cape Verde, Chile, Colombia, Costa Rica, Czech Republic, France, Hungary, Iraq, Israel, Kuwait, Lebanon, Libya, Luxembourg, Maldives, Malta, Moldova, Monaco, Montenegro, Netherlands, Oman, Panama, Paraguay, Peru, Qatar, Spain, Trinidad and Tobago, UAE, USA.