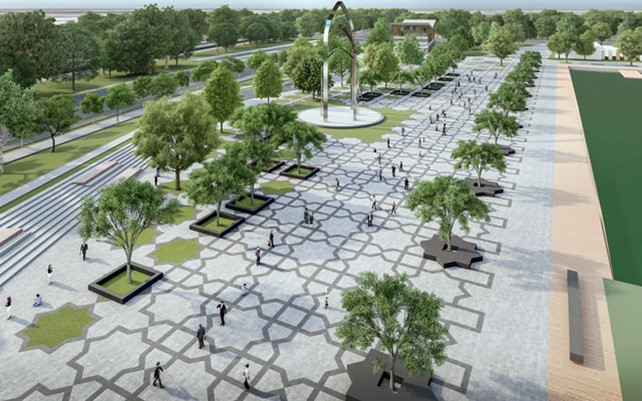 Silk Road Samarkand preps for 2022 opening
The new complex will be home to hotels, public spaces, parks, recreation and sports areas, restaurants, cafes and bars, as well as an international congress hall and sites of cultural interest.
Silk Road Samarkand centers around the affluent waterway of the Samarkand rowing canal
The name of the centre was selected deliberately: the routes of the Great Silk Road passed through the territory of current-day Uzbekistan from the II century BC until the XV century, and ancient Samarkand was one of the most important stops for trade caravans.
Located in the eastern part of the city, Silk Road Samarkand covers an area of about 260ha and comprises various thematic zones. The Business Cluster includes a congress hall and four upscale hotels, while the Southern Cluster includes four boutique hotels, an eco-village, the Eternal City historical and ethnographic complex, as well as some shopping areas.
Resort guests will enjoy green pedestrian zones, open spaces and a well-designed environment. The entrance will be decorated in traditional motifs reminiscent of the majestic arches of Registan. Sports grounds and bike paths, a volcano aqua zone with swimming pools, as well as a variety of cafés and bars will be among the site's attractions.