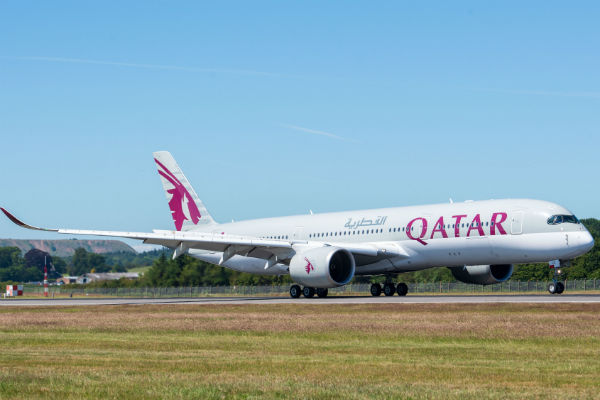 Airlines are calling on the European Commission and governments to sanction the issue of vouchers in place of refunds to consumers with millions owed for cancelled flights.
Aviation lobby group Airlines UK has written to the UK government asking that airlines be legally allowed to offer vouchers instead of cash refunds as required under European rules on delays and cancellations.
EC Regulation 261 on air passenger rights stipulates that airlines refund consumers for cancelled flights within seven days.
However, the volume of cancellations is heightening the risk of carriers falling into insolvency.
Iata estimated the value of global airline refunds owed this week at $35 billion following mass flight cancellations due to coronavirus travel restrictions.
The airline association reported carriers are burning through cash at such rate they stand to haemorrhage $61 billion in cash reserves in the three months to June.
Iata warned: "The risk is airlines run out of cash before the recovery arrives."
It estimates the average carrier had sufficient cash to operate for two months without revenue at the start of the year.
In Europe, balance sheet liquidity ranges in sufficiency between zero and seven months, but with the median point below two months.
Iata director general Alexandre de Juniac said: "Airlines cannot cut costs fast enough to stay ahead of this crisis.
"The impact on cash burn will be amplified by a $35 billion liability for ticket refunds."
De Juniac noted several governments including the Netherlands "have relaxed regulations to allow airlines to offer passengers travel vouchers in place of refunds.
"We welcome the actions of regulators who have relaxed rules to permit airlines to issue travel vouchers in lieu of refunds, and we urge others to do the same.
"These governments have taken an extraordinary measure in extraordinary circumstances. It will provide a vital buffer for airlines to keep operating. I cannot stress how important that is.
"It will enable airlines to preserve the cash they need to keep cargo operations running and preserve their ability to be fully operational when we can safely re-start the industry.
He called on governments "that have not yet stepped up to act fast".