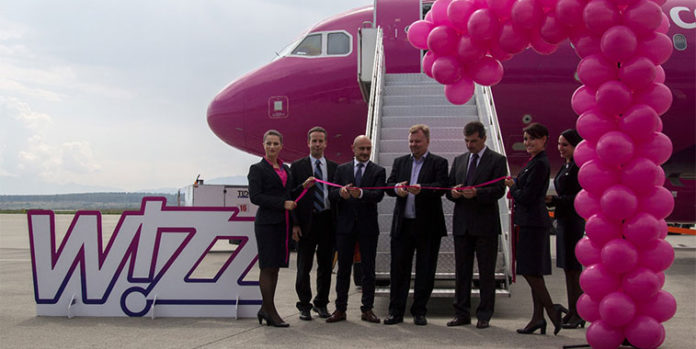 Wizz Air has revealed 14 new routes from this July for a total of 37 weekly frequencies. All are from its London Luton and Vienna bases, its largest and fifth-largest base respectively.
And all but one route has direct competition. With these new services, Wizz Air will compete directly with Lauda on 31 of its 57 Vienna routes.
In further proof of its diversifying route network from Western European cities, Greek islands – and other tourist destinations – feature heavily.  Unlike other countries, Greece says it expects to reopen to tourists from this July.
These 14 new routes come a week after it announced 12 others: five from Lviv and a new base there; two from Kharviv; and its first five from Abu Dhabi.
Wizz Air has disclosed that it will begin a new base at Lviv, Ukraine, and start five new routes from there from 1 July. It'll have one based A320 with 180 or 186 seats. Among the destinations is Billund, Denmark
This means the ULCC will operate 17 routes from the Western Ukraine city this summer, according to the carrier's website.
Meanwhile, Wizz Air will add two additional routes from Kharkiv, close to the Russian border, for a total of nine.