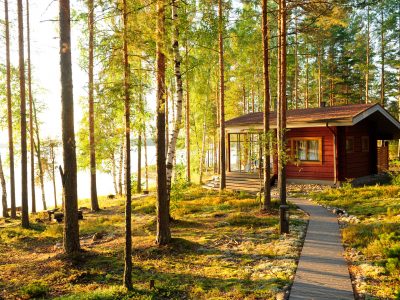 ebookers reveals Estonia is the best destination for those wanting something a little different from their holiday
Cyprus is the best country for a home away from home holiday experience
Lithuania, Sweden, and Iceland are the best holiday destinations for solo travellersTo uncover what makes British holiday makers tick, ebookers have conducted research into some of the most popular European countries, analysing each destination and ranking them on a variety of factors to produce the Alternative Holiday Index.

The Alternative Holiday Index ranks 31 cities across Europe by analysing 24 factors including:
Summer may be over, but British holidaymakers are taking more holidays than any time in the past five years[1]. With many already planning their next break of the year, a relaxing holiday on the beach just doesn't cut it any more. With so much choice and flexibility, travellers are on the hunt for something, and somewhere, as unique as they are. With city breaks being Brits' top holiday type last year, followed by beach holidays[2] – alternative destinations are constantly emerging as travellers search for more authentic experiences.
Arts and culture
Authentic food
Interesting architecture
Cheap Beer
Good for solo travellers
Friendly localsTop 10 alternative holiday destination in Europe
Known for its untouched nature, medieval architecture, and Nordic food, Estonia is revealed to be home of the best alternative holiday destination in Europe.Estonia's vast woodland meant the country ranked highly within the 'Natural beauty and exploration' category with an index score of ten out of ten.
Estonia also ranked highly for its 'Instragrammability' (10/10), authentic high-quality food (10/10), and friendly locals (10/10).Estonia was followed by Lithuania and Latvia as the best alternative holiday destinations with index scores of 195.6 and 180.9 respectively.
Located in Northern Europe, Estonia was ranked highly for its interesting architecture scoring nine out of ten, which may come as no surprise as Estonia's capital Tallinn is known as the best-preserved medieval city in Northern Europe.
Estonia best alternative holiday destination in Europe
Combined and weighted, they produce an overall index score for each country. So which destination came out on top?