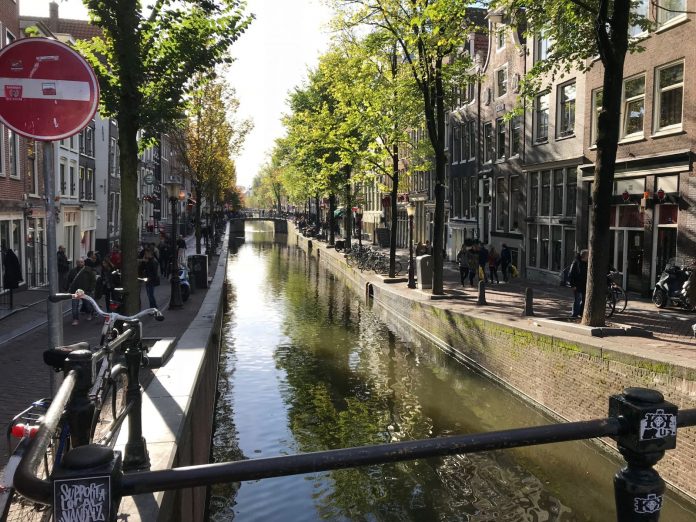 In the latest response to the growing global problem of overtourism, the Netherlands will stop promoting inbound travel, turning its focus to managing a record influx of visitors.
The Netherlands Board of Tourism and Conventions detailed its new strategy this week, saying one of its top priorities will be attracting visitors beyond Amsterdam and the country's tulip gardens, and adopting policies that ensure tourism is benefiting all Dutch citizens.
"To date, the Dutch government and hospitality industry has focused primarily on promoting destination Holland to draw more visitors," the tourism board said in a summary of its "Perspective 2030" report, which lays out the country's new tourism vision. "We can now say that more is not always better, certainly not everywhere."
The report said Holland is expected to continue setting visitor records, with conservative estimates predicting that the number of inbound visitors will grow by at least 50% — from 18 million in 2017 to 29 million in 2030. If the growth of the past few years continues exponentially, the report said, that number might actually hit 42 million by 2030.
To address the overtourism, the board called for, among other things, drawing "different visitors to different places in Holland, where possible at different times.
"To achieve this, we need to improve the current offering and develop a new offering, as well as put the spotlight on unknown areas. By distributing future visitors more evenly across Holland, more regions and locals will benefit from the value of visits," the report said.
The report also called for working to attract more "quality tourists." Recent reports indicate a third of the country's tourists visit Amsterdam, known for its red-light district and lax marijuana laws.
Amsterdam is also a popular port for river and ocean cruises. Earlier this year, the city began imposing a $9-per-passenger tax on ocean ships.