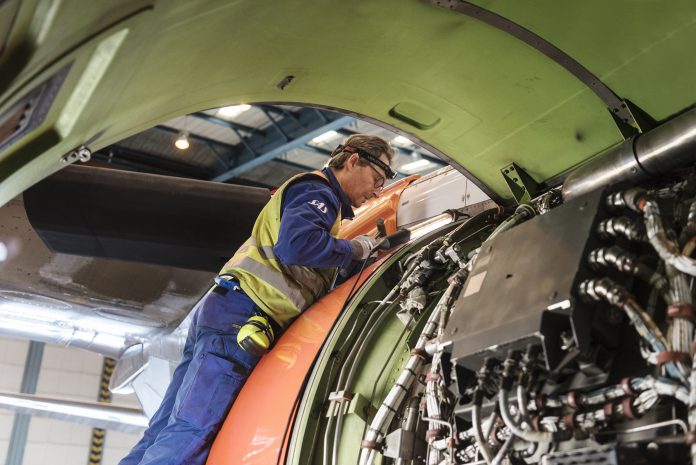 2017 was the safest year on record for commercial airlines, which had just two fatal crashes worldwide in 2017, accounting for a total of 13 deaths.
Those numbers mean that just one in 16 million flights resulted in a fatal accident, according to the Dutch aviation industry consultant To70.
"With only two fatal accidents to passenger airliners, both involving small turboprop planes, 2017 was much better than could reasonably (and statistically) be expected, and was again better than last year's remarkable performance," the firm said.
This year's figure of 0.06 fatal accidents per million flights continues a steady decline that began in 2012, when fatal accidents occurred at a rate of just less than 0.5 per million flights. In making this year's calculation, To70 estimated a growth rate in the number of commercial passenger flights of 3%.
The two fatal crashes this year both involved regional airlines. In October, seven people died when an Embraer aircraft operated by Angolan carrier Air Guicango crashed en route to the country's capital of Luanda.
The following month, six people perished when a Czech-built Let L-410 twin-engine aircraft flown by Khabarovsk Airlines crashed prior to landing in the eastern Russian village of Nelkan.
Despite the outstanding 2017 fatality record, To70 warned that flying still carries risks. There were 111 civil aviation accidents in 2017, up from 71 in 2016. Included among them was the forced diversion due to engine failure of an Air France A380 flying from Paris to Los Angeles in October.
To70's data doesn't include fatalities that were the result of a ground mishap. The company noted that one person suffered a fatal injury from a jet blast last year while standing close to the airport fence in St. Maarten and 35 people died last January in a Kyrgyzstan village after a cargo jet