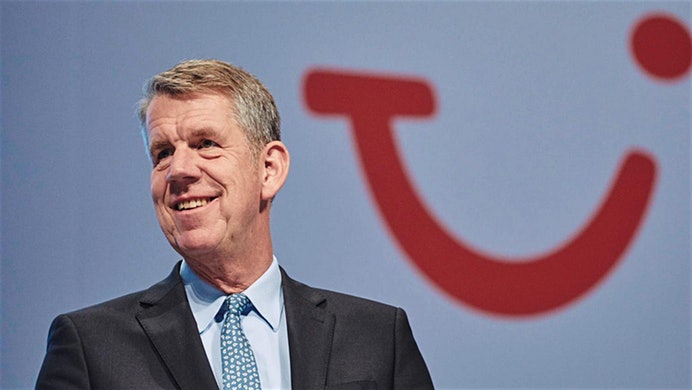 Europe's biggest tourism group not only wants to expand in Asia but even enter the US travel market through online sales, according to CEO Fritz Joussen who has also confirmed TUI's profit forecast for this year.
TUI wants to become 'a global internet group' with customers not only in Europe but also in China and the USA in future, Joussen told German business magazine Bilanz in an interview. "We are going with our offer to China and the USA," he declared. The TUI chief explained that the German group will not open any travel agencies in these new markets but will sell online through its international portal TUI.com.
Joussen has previously outlined the German group's ambition to sell holidays in countries such as Italy and Spain along with emerging markets in Asia, especially China, and Brazil. But this appears to be the first time that he has referred to the large US market as well.
TUI is already active in China through a tour operator venture but is only a small player compared to giants such as Ctrip. Across the Atlantic, the group's Canadian venture Sunwing, which has its own airline and hotels in the Caribbean, also sells holidays to US customers, experts noted.
Joussen also emphasised that TUI will invest heavily in digitalisation to make customers more personalised offers in future. He underlined the financial importance of the group's own hotels and cruise ships for profits as well as the strategy to expand sales of destination activities.
The comments came ahead of TUI's pre-close trading update on Thursday in which the group confirmed its profit outlook for the year ending September 2018. Earlier this week rival Thomas Cook was forced to issue a profit warning due to disappointing summer sales.
Overall, TUI has 5% revenue growth in source market sales for summer 2018 (as of 23 September), with bookings up by 4%, average selling prices 1% higher and 98% of the programme sold.
Revenues in the Northern Region, including the UK and Nordics, are 4% higher, based on a 2% rise in customer numbers and 1% rise in average prices. The Central Region, including Germany, has a strong 8% revenue increase, with a 7% increase in bookings and 1% improvement in prices. The Western Region has a solid 3% revenue increase, with 2% more customers and a 1% rise in average prices.
Commenting that the financial year "is closing out as we expected", Joussen confirmed that TUI expects underlying EBITA growth of at least 10% this year despite "challenging" factors such as the hot summer in Northern Europe and disruption of airline operations.
"Having continued to expand our hotel and cruise offer, occupancies and yields remain high, and the number of customers purchasing holidays from us has grown in all major markets, even with the sustained period of hot weather in Northern Europe this summer. This demonstrates the strength and resilience of demand for our holiday experiences, although as previously stated the hot weather has limited our ability to outperform," he said.