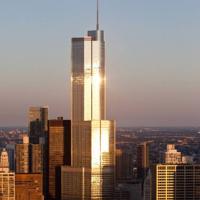 Amid a growing number of reports that Trump properties have seen business drop off in parallel with Donald Trump's presidential campaign, Travel Weekly surveyed a representative sample of our readers to ascertain whether travel agents are seeing any impact, positive or negative, on demand for Trump-branded resorts and hotels as the presidential race nears the finish line.
The survey revealed that about 61% of travel agents said they are recommending Trump-branded hotels and resorts less often since Trump began his presidential bid.
In addition, just over half of the agents said that their clients have told them they are not interested in staying at Trump-branded properties. The survey of about 1,100 travel advisers conducted Oct. 13 to 17 also revealed that the "Access Hollywood" tape released earlier this month, in which Trump is heard on a hot microphone engaging in a lewd conversation about women with host Billy Bush, has had an impact.
About 46% of those surveyed said the number of clients asking not to stay in Trump-branded properties increased after the tape surfaced.