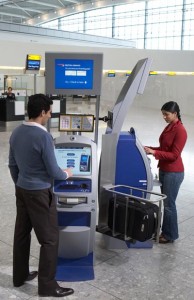 British Airways is to reduce hand baggage allowance for passengers.
Although the size of main carry-on bags will stay the same, smaller second bags, such as handbags or laptops, will be capped at 40x30x15cm.
Currently, the second 'personal' bag can be as big as 45x36x20cm.
In an email to customers, BA said the change will come into force 'in the coming weeks' and is to 'make sure the aircraft is ready to depart on time'.
It said in recent months it had seen an increase in people travelling with hand baggage that exceeds their allowance, which means crew have to find alternative places for storage and flights can be delayed.