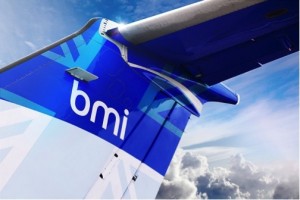 bmi regional is strengthening its position in Europe and building its global connections with the launch of three new routes from Munich .The three additional routes will increase the airline's network from Munich to eight destinations.
The new flights to Milan Bergamo, Norrköping and Rostock will operate in partnership with Lufthansa as code-share flights with joint BM and LH flight numbers. The flight schedule from each city has been tailored to ensure seamless travel connections for business and leisure travellers via Lufthansa's worldwide Munich network of more than 200 destinations around the world.
bmi will start operating direct flights between Munich and Milan Bergamo from March 31, 2016. Flights will be operated two times a day.
Munich – Rostock flights will start operating from March 31 six times a week. Flights between Munich and Norrköping will  start April 15 and will be operated six times a week.
Commenting on the expansion, Jochen Schnadt, Chief Commercial Officer said: "These three new routes, in addition to the recently announced Southampton – Munich route mark a step change for bmi regional, and establish us as a truly European brand with wings around the world. Like all existing bmi regional services to Frankfurt and Munich, these new routes will also be operated as code-share flights with our Partner Lufthansa. Munich is now our largest hub in the heart of Europe with a total of eight routes and more than 160 weekly flights. With this significant expansion increasing seats to and from Munich by more than 70% compared to last year our partnership with Lufthansa also grows, and, in doing so, connects us and our passengers to a wide range of global destinations. We are thrilled to be bringing our brand with its professional and reliable service to new audiences, both business and leisure. We'll be offering great value fares and convenient travel times, thus positioning bmi regional as the perfect choice for travelling within Europe and beyond."