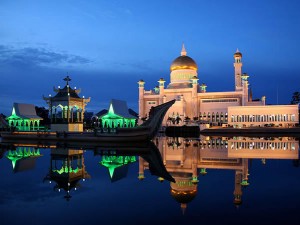 Brunei Tourism is working to market its tourism potential in the extremely competitive global tourism market. It is with a clear strategy of increased expert staff in conjunction with implementation of www.bruneitourism.travel that Brunei Tourism is has created its identity as a chosen destination.
Offering a unique blend of modern refinement, scenic allure, culture, and heritage, Brunei is a majestic kingdom of unexpected treasures. With such richness, it is no doubt that Brunei is a distinctive and exciting travel destination in Southeast Asia.
Having adopted .travel in all of its promotional materials, advertisements, trade fair booths, and means of communication, such as email and business cards, Brunei Tourism is 100% branded with .travel. It is with this web presence that Brunei Tourism witnessed significant results in search engines and with increased numbers of visitors to its website upon launching several years ago.
When asked about the benefits of marketing with .travel, a Brunei Tourism representative stated, "Having a .travel domain represents a convenient and easy way to identify genuine travel entities. It should be a must for those in the industry to adopt the .travel domain name."
With the Internet growing by the minute, .travel gives Brunei Tourism a certain recognition; it makes it easier to be found among the millions of sites on the Internet.
To learn more about the Green Heart of Borneo and see for yourself the "Kingdom of Unexpected Treasures," visit, www.bruneitourism.travel .