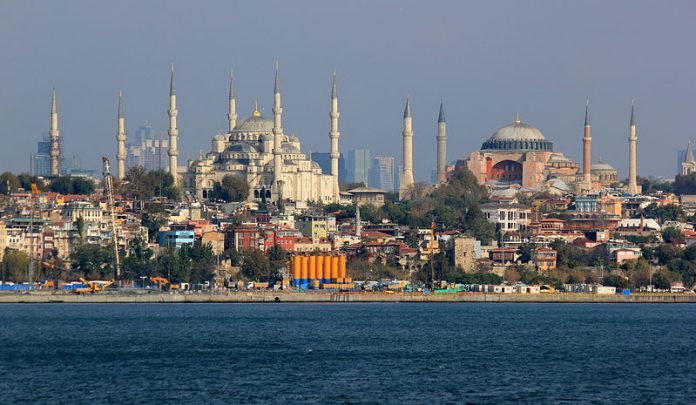 One civilian and six soldiers have been wounded after an explosives-laden car blew up near a military base in Turkey's port city of Istanbul, the latest in a spate of bombings this year.
The blast targeted a military service vehicle which was passing through Sancaktepe district on the Asian side of Istanbul on Thursday.
Television channels showed footage of the almost completely destroyed the military vehicle, with yellow flames rising from the debris.
The blast sent a cloud of black smoke up over the streets and ambulances were seen rushing to the scene.
No individual or group has claimed responsibility for the explosion yet.
Major Turkish cities have witnessed bombing attacks since last July when the country launched a military campaign against militants of the outlawed Kurdistan Workers' Party (PKK) in the southeastern border areas.
The Turkish military has also been conducting offensives against the positions of the group in northern Iraq.
The operations began in the wake of a deadly July 2015 bombing in the southern Turkish town of Suruc. More than 30 people died in the attack, which the Turkish government blamed on the Daesh Takfiri terrorist group.
After the bombing, the PKK militants, who accuse the government in Ankara of supporting Daesh, engaged in a series of attacks against Turkish police and security forces